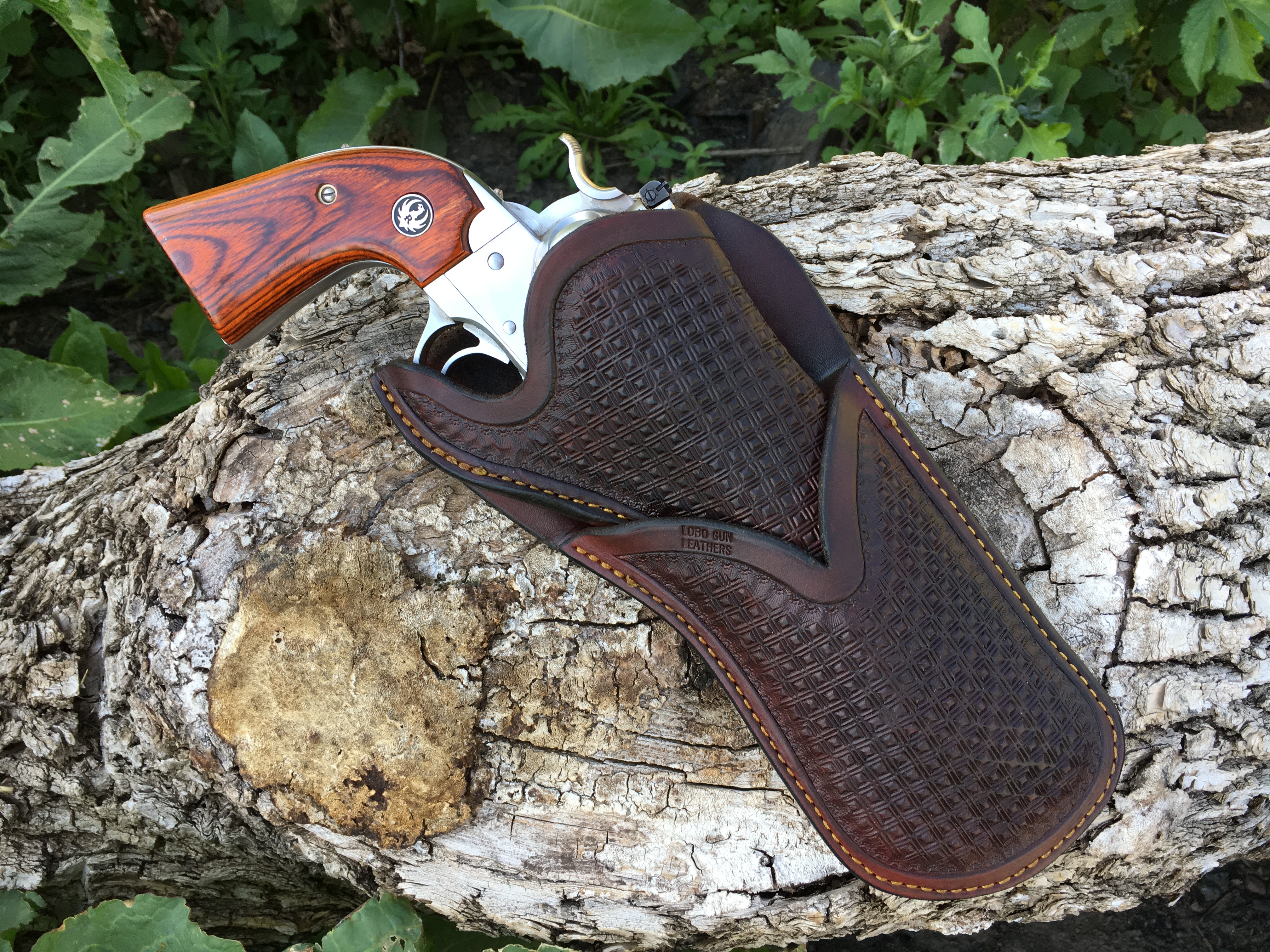 Calliope was the original seat of Sioux County, Iowa. However, the citizens of a Dutch settlement of Orange City, Iowa believed that the county seat should be moved to their city. On January 22, 1872, fifty-five men from Orange City used horses and sleighs to conduct a raid on Calliope. They brought the county books, the safe containing the county money, and the county seal back with them to Orange City. The raiders, armed with guns and revolvers, persistently demanded what they believed to be theirs and went as far as to threaten violence. Although a bargain was later made to return the books and safe to Calliope, the county seat was eventually formally moved to Orange City after petitions and an election.
The calliope is constructed with 10-11oz saddle skirting leather.  Can be made with the tooling or without.
Please Note:  The stamping tool that is used to make the geometric Stamping shown on the holster above is handmade by Matthew here at Lobo.  The stamping design is exclusive to only Lobo.
Base price un-tooled and plain: $130.00
Carving on the calliope: $150.00
Stamped as shown above: $140.00