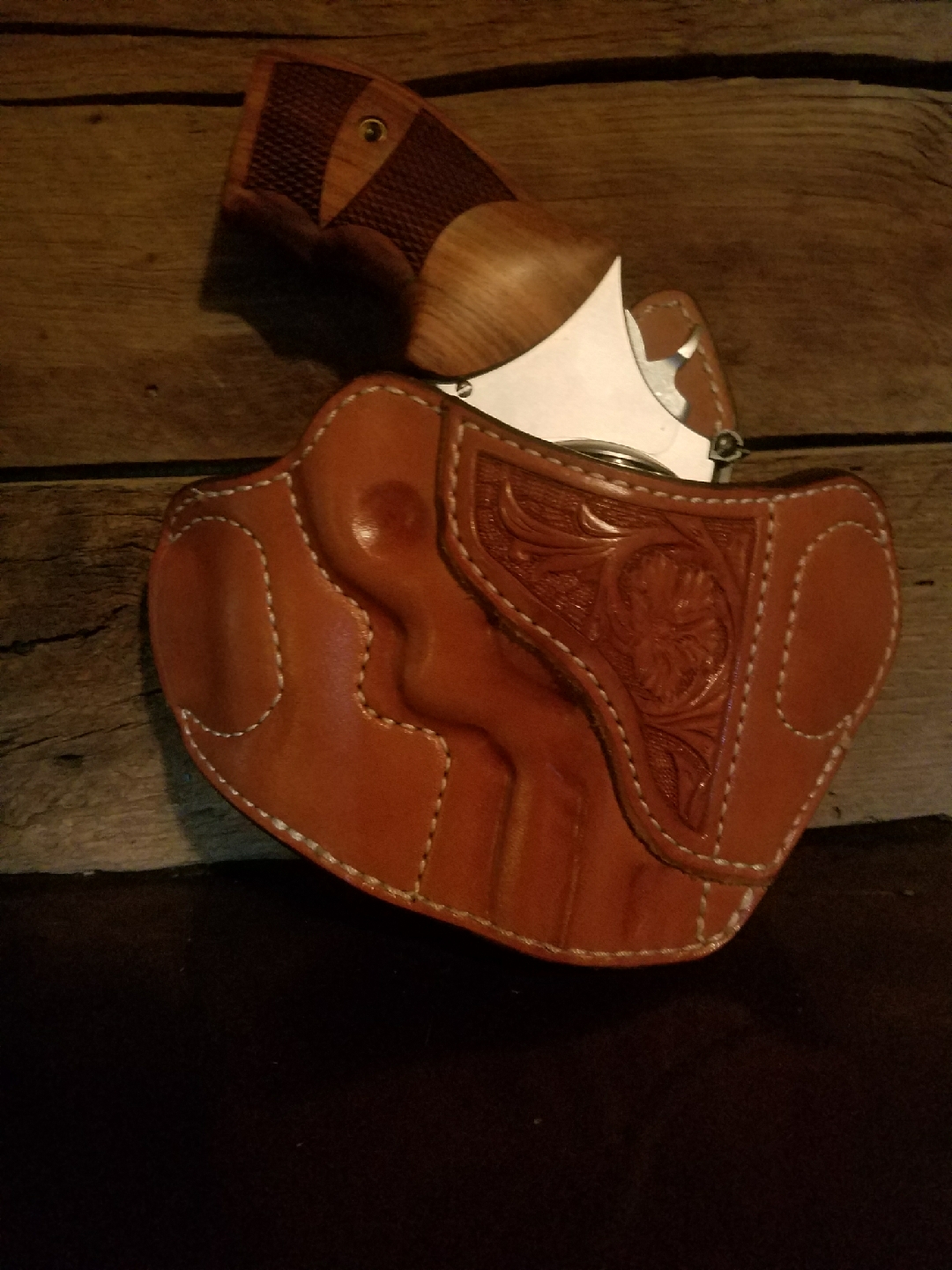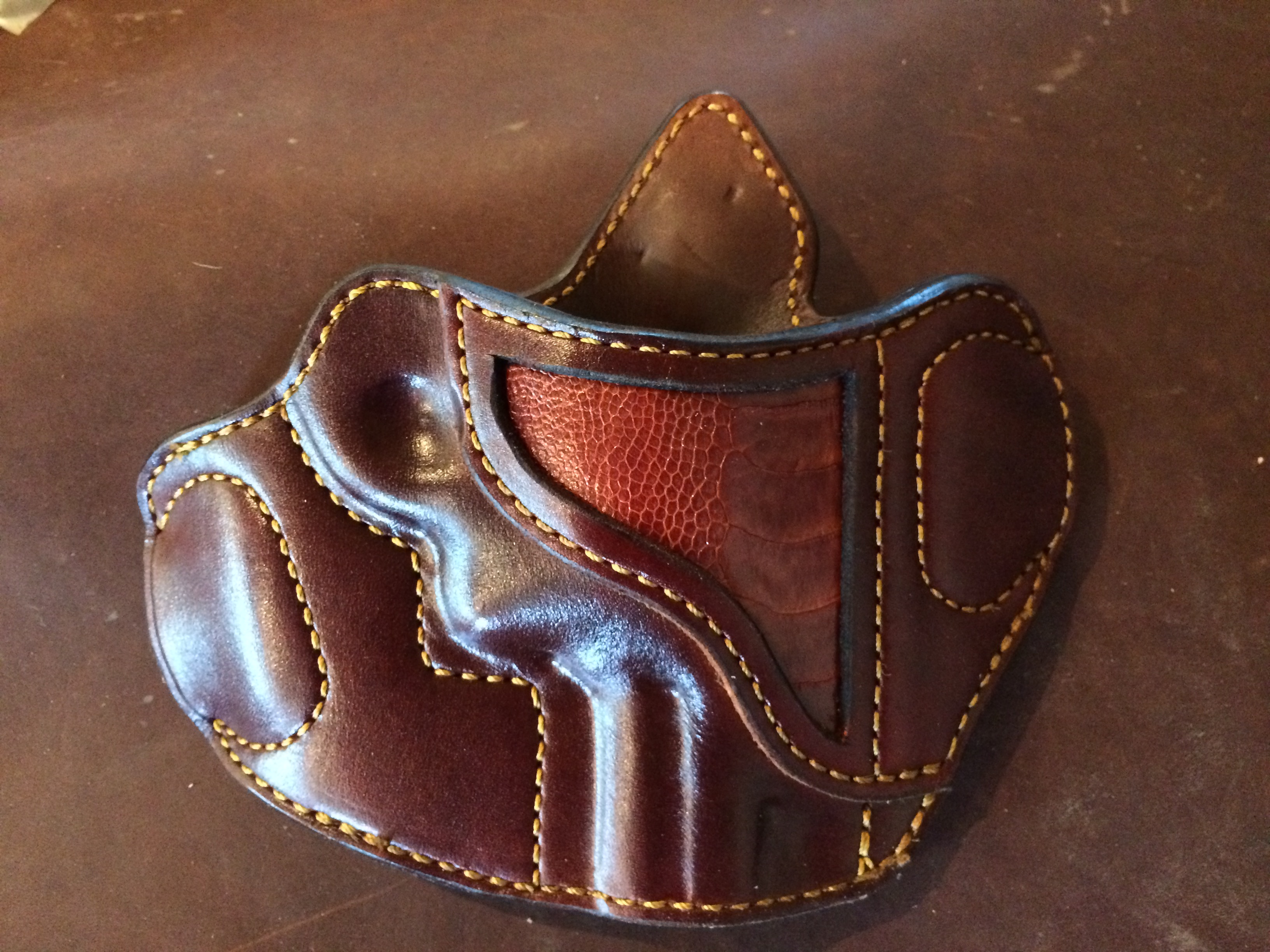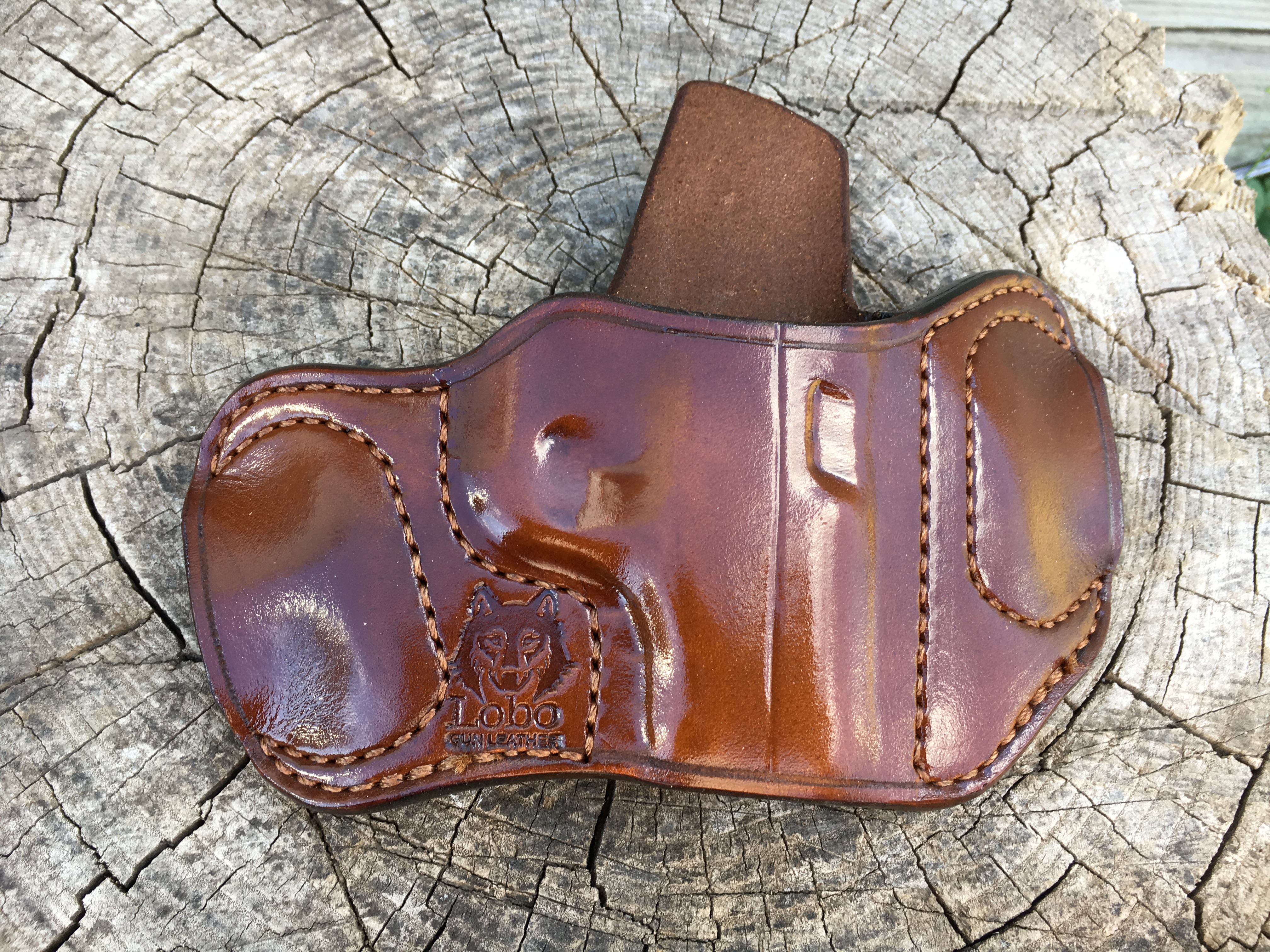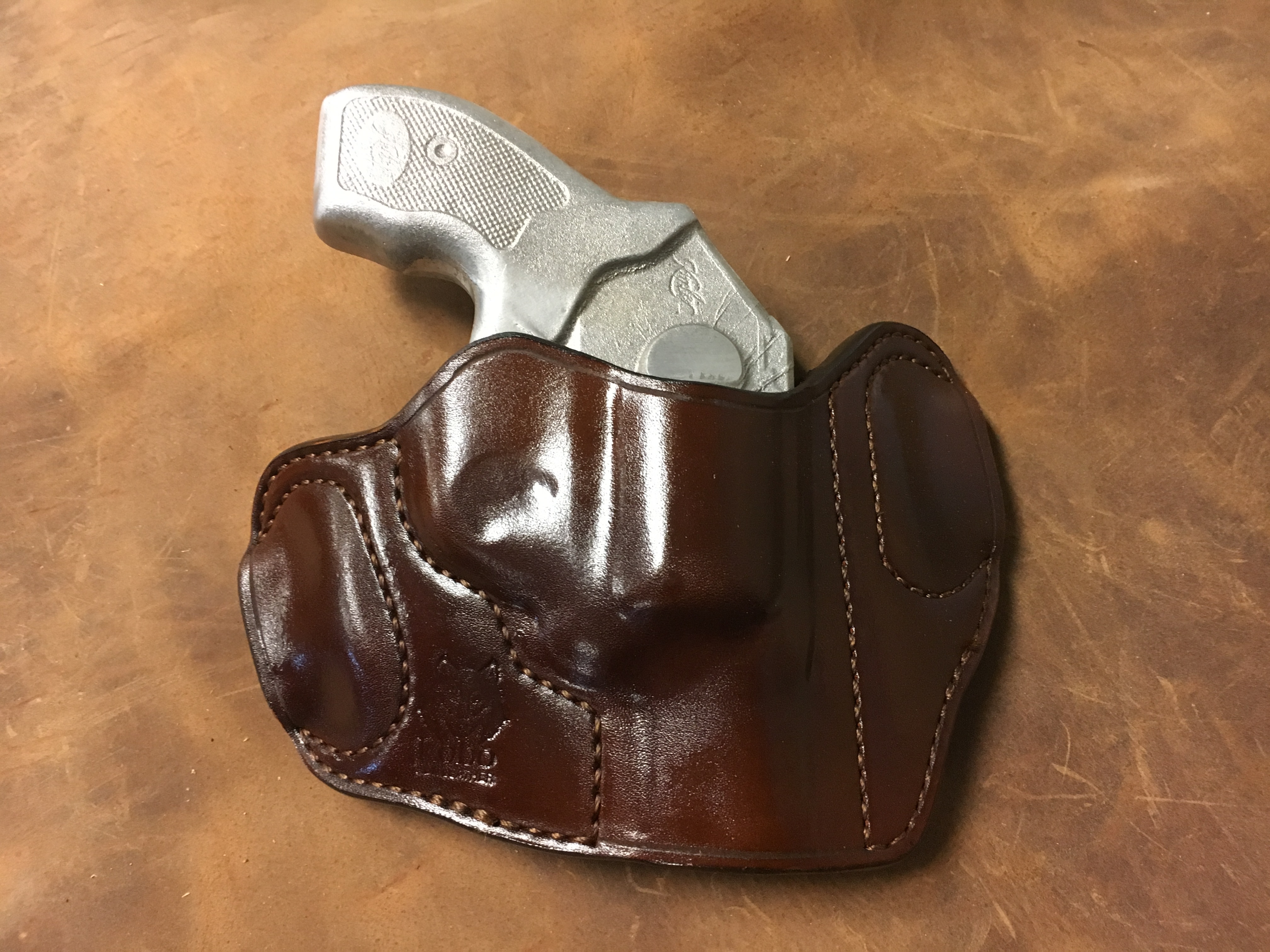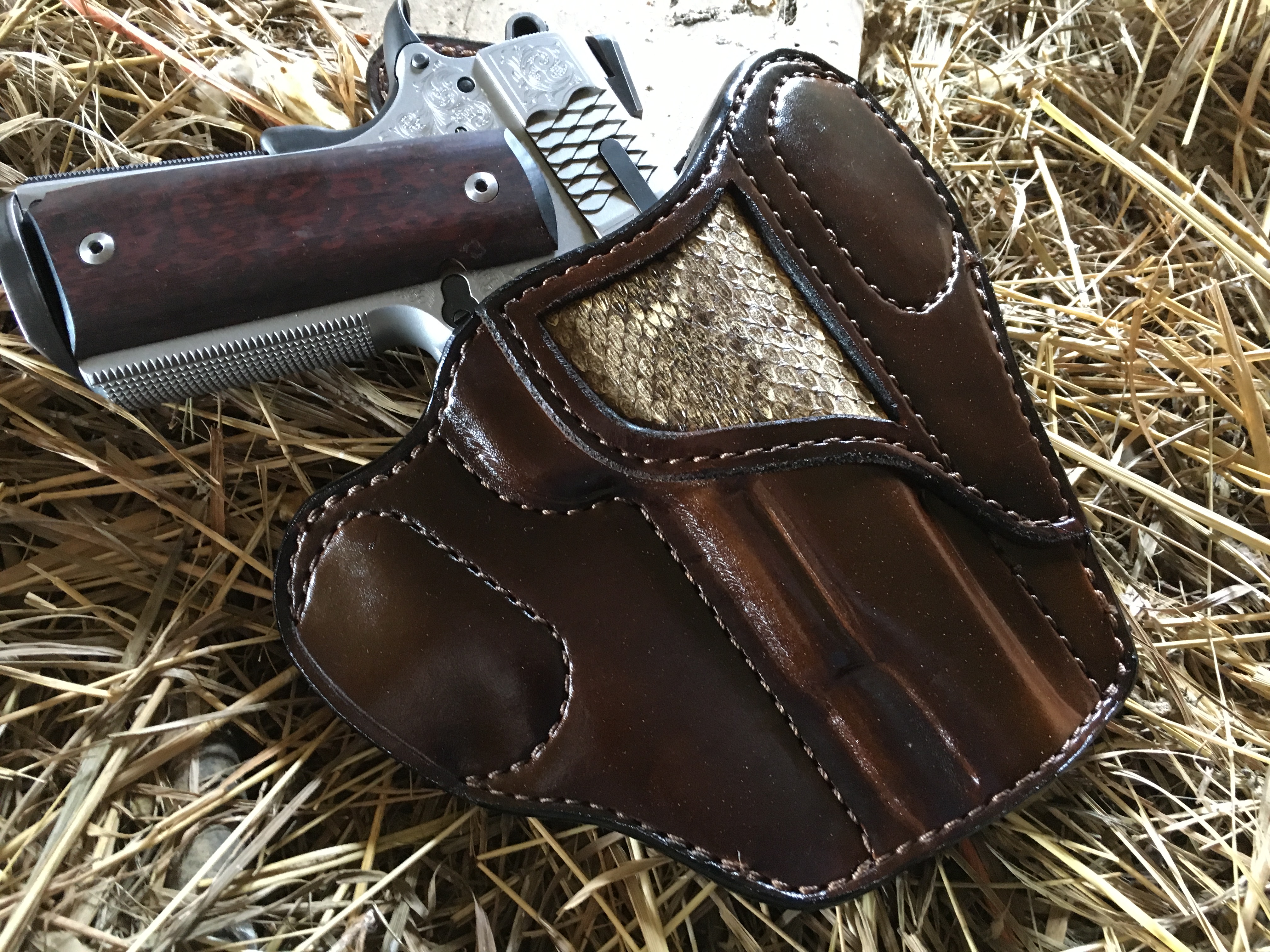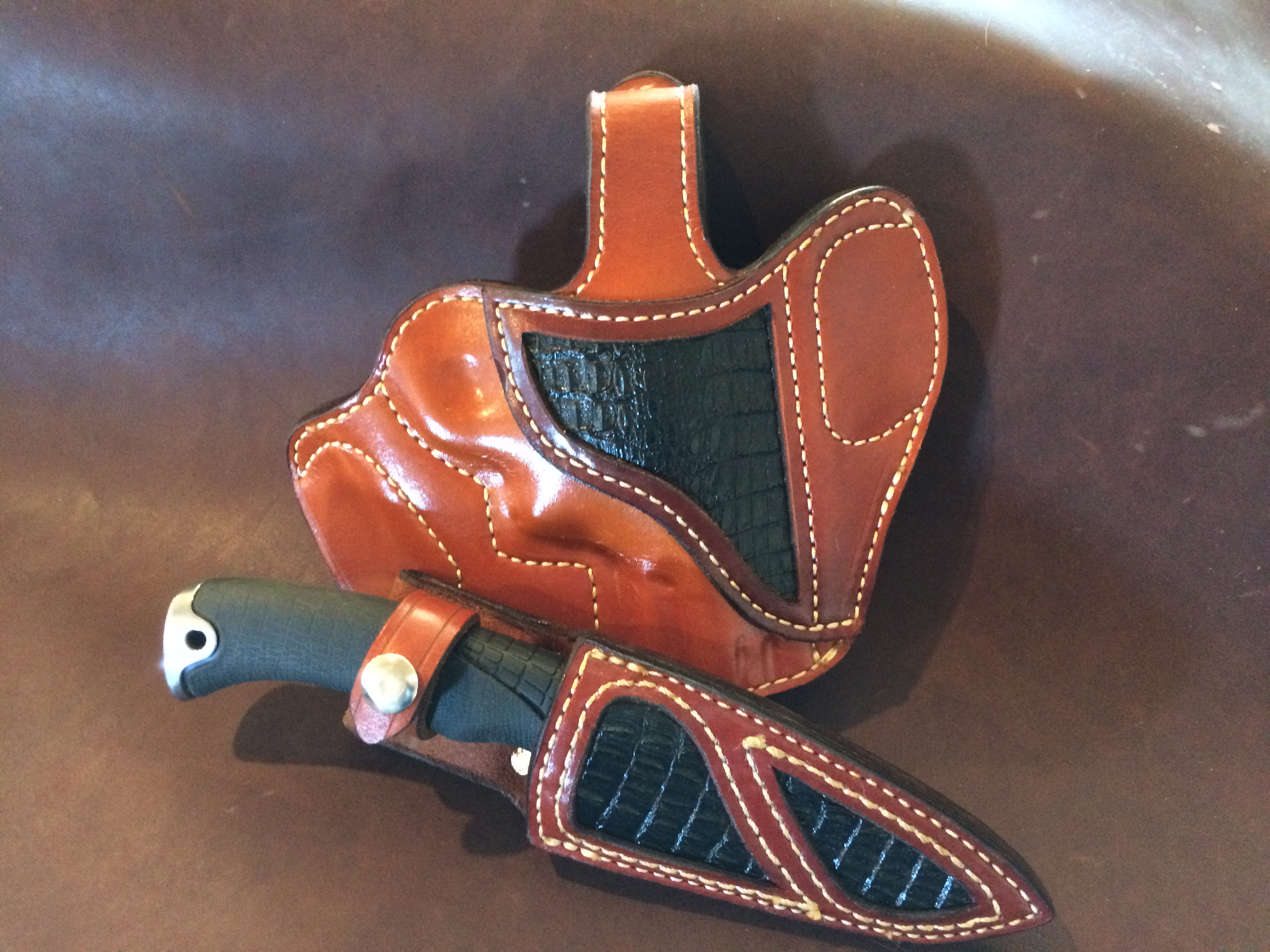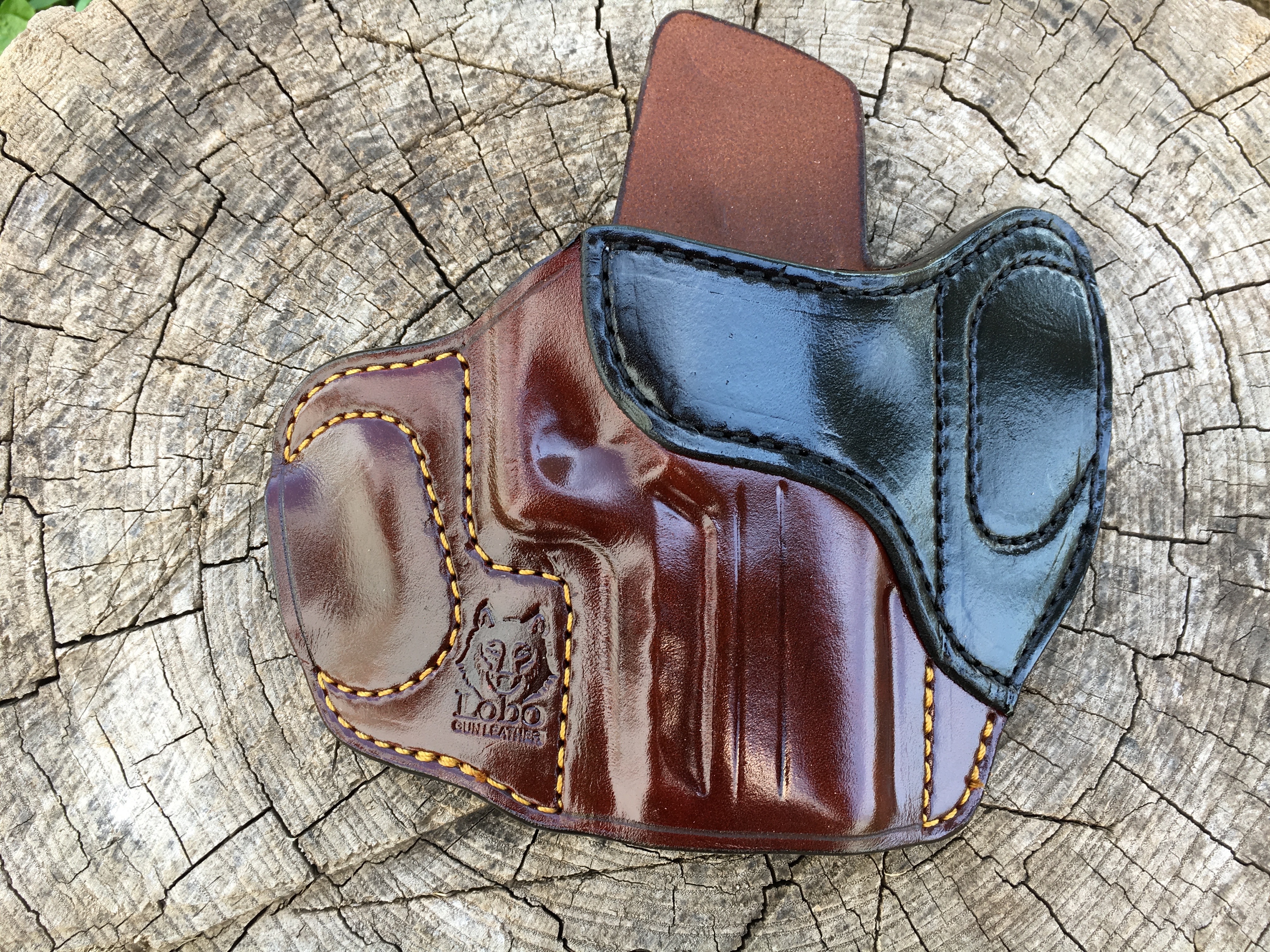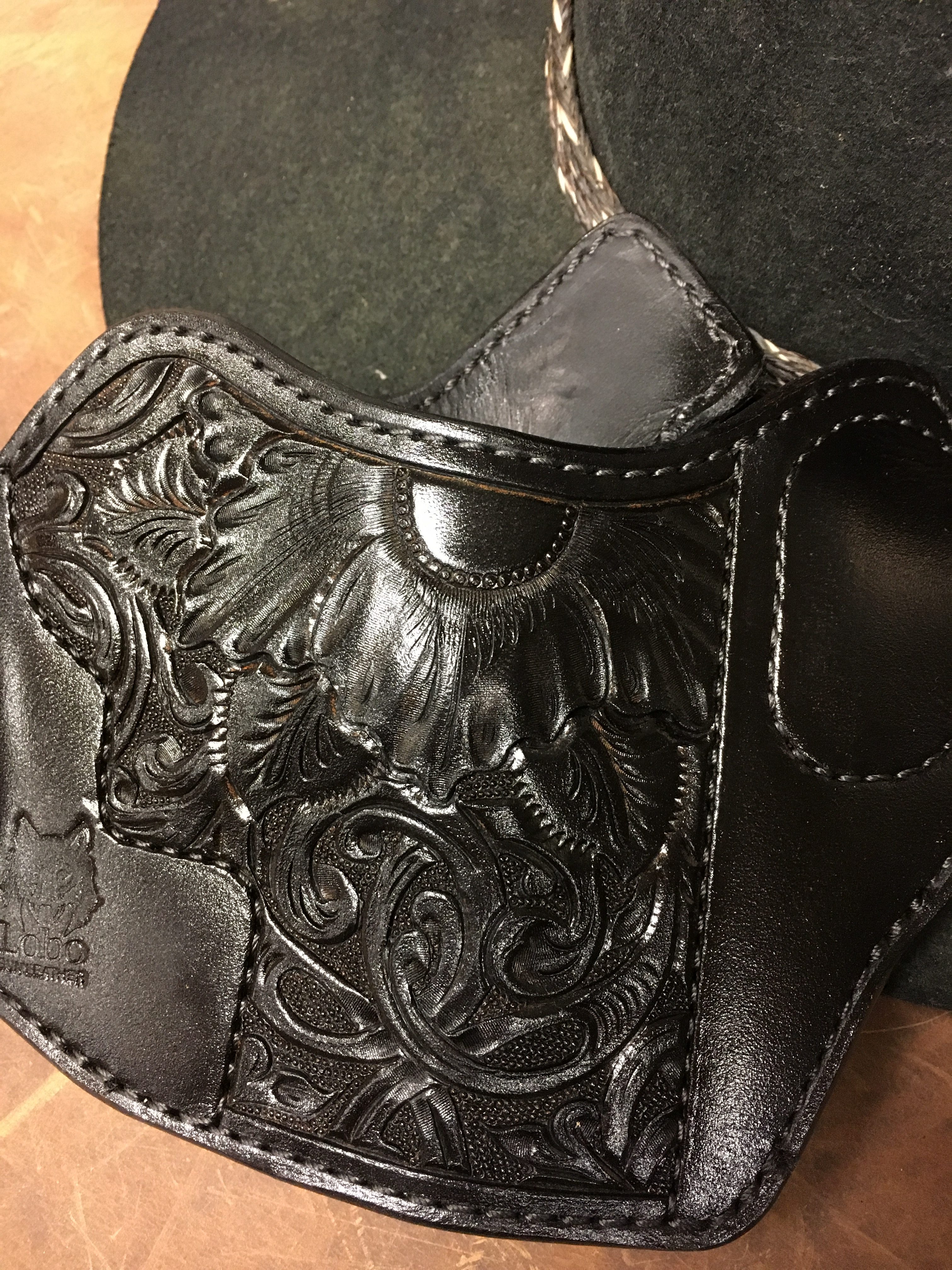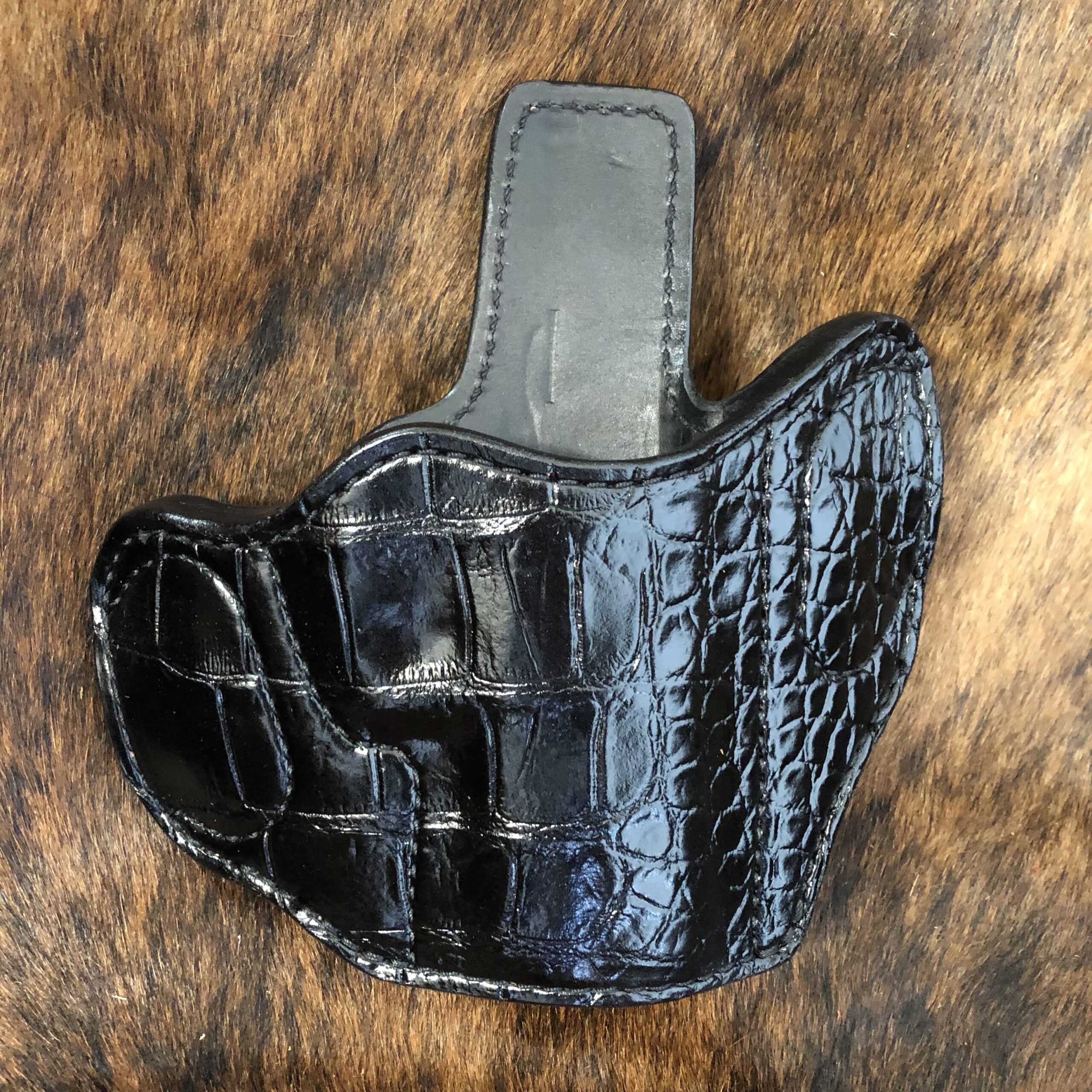 WELTED-SEAM CONSTRUCTION utilizes a third layer of leather sewn between the inner and outer holster panels fore-and-aft. This results in several "enhancements":
1. Increased strength and rigidity, permitting the highest practical ride on the belt for enhanced concealability.
2. Enhanced fit to the handgun is permitted by the welts, moving the stitch-lines closer to the outline of the handgun.
3. Enhanced comfort is provided by the tunnel-style belt attachments fore-and-aft, since only one layer of leather is beneath the belt, lying flat and smooth.
4. The outer shell of the holster is not interrupted by the traditional belt slots, which form lumps that can obstruct the cover garment as it glides over the holstered handgun.
5. Natural sight channel allows the front sight to enter and exit the holster with little or no contact with the leather.
Standard cant is approximately 15 degrees butt-forward, intended for wear just behind the strong-side hip. Neutral cant (vertical carry angle) is optional for some, but not all, handgun models depending on overall size and length.
This model will appeal to the professional who carries a handgun daily and requires the ultimate in concealment, along with rapid access and good retention qualities.
Each holster is Hand made and hand boned using US tanned cowhides.  Made in Ely MN.
BASE PRICE: $115.00.