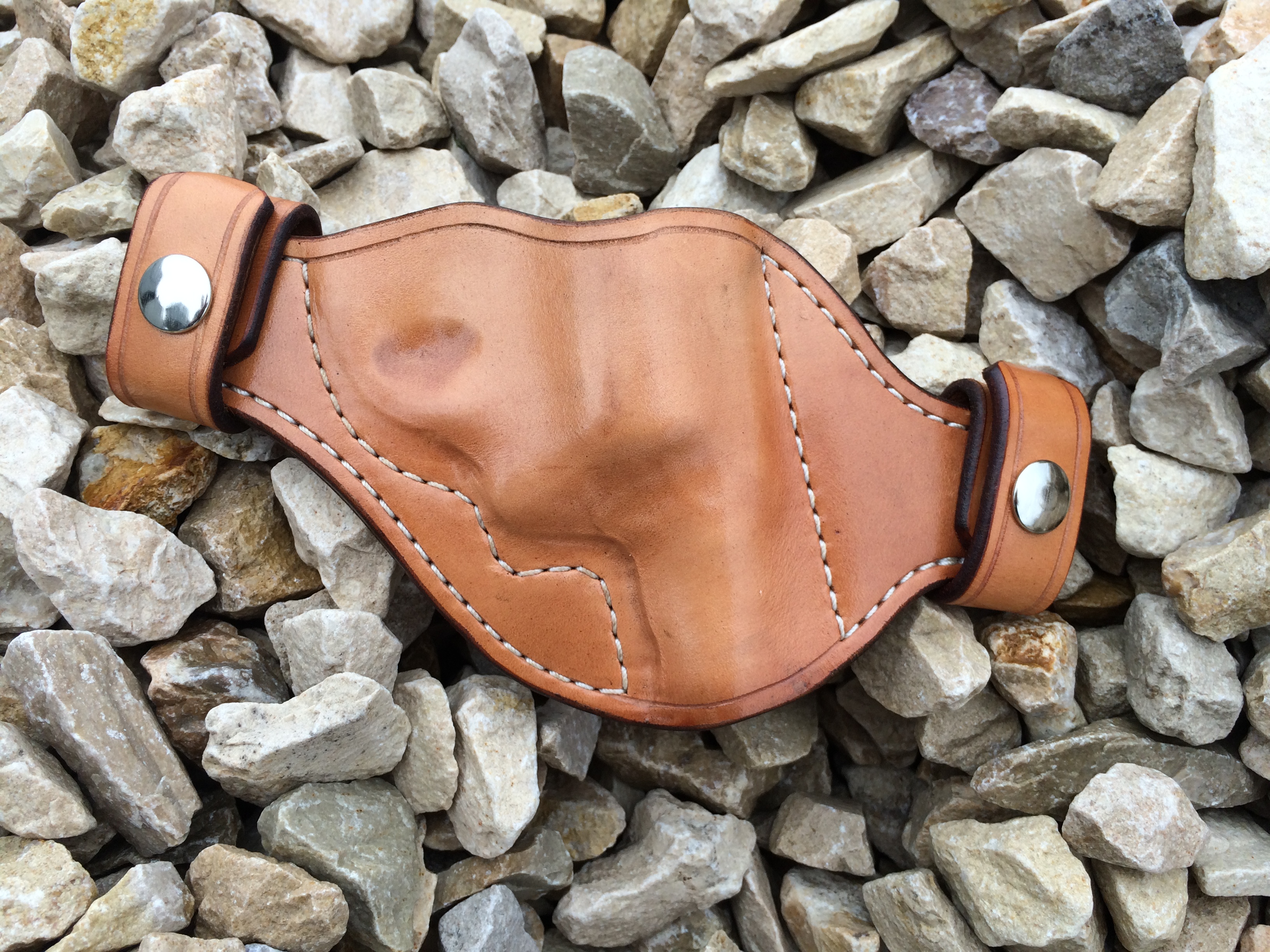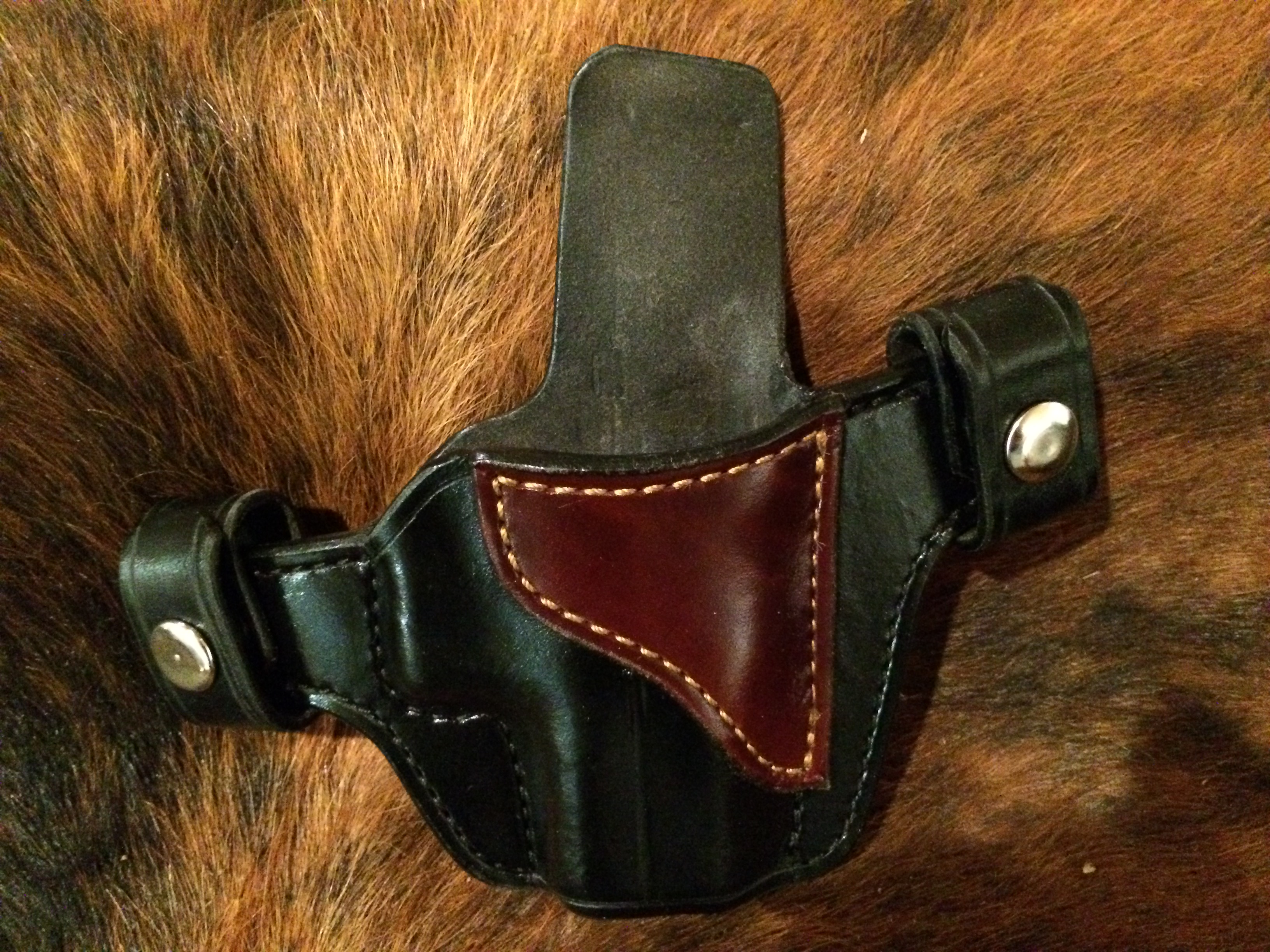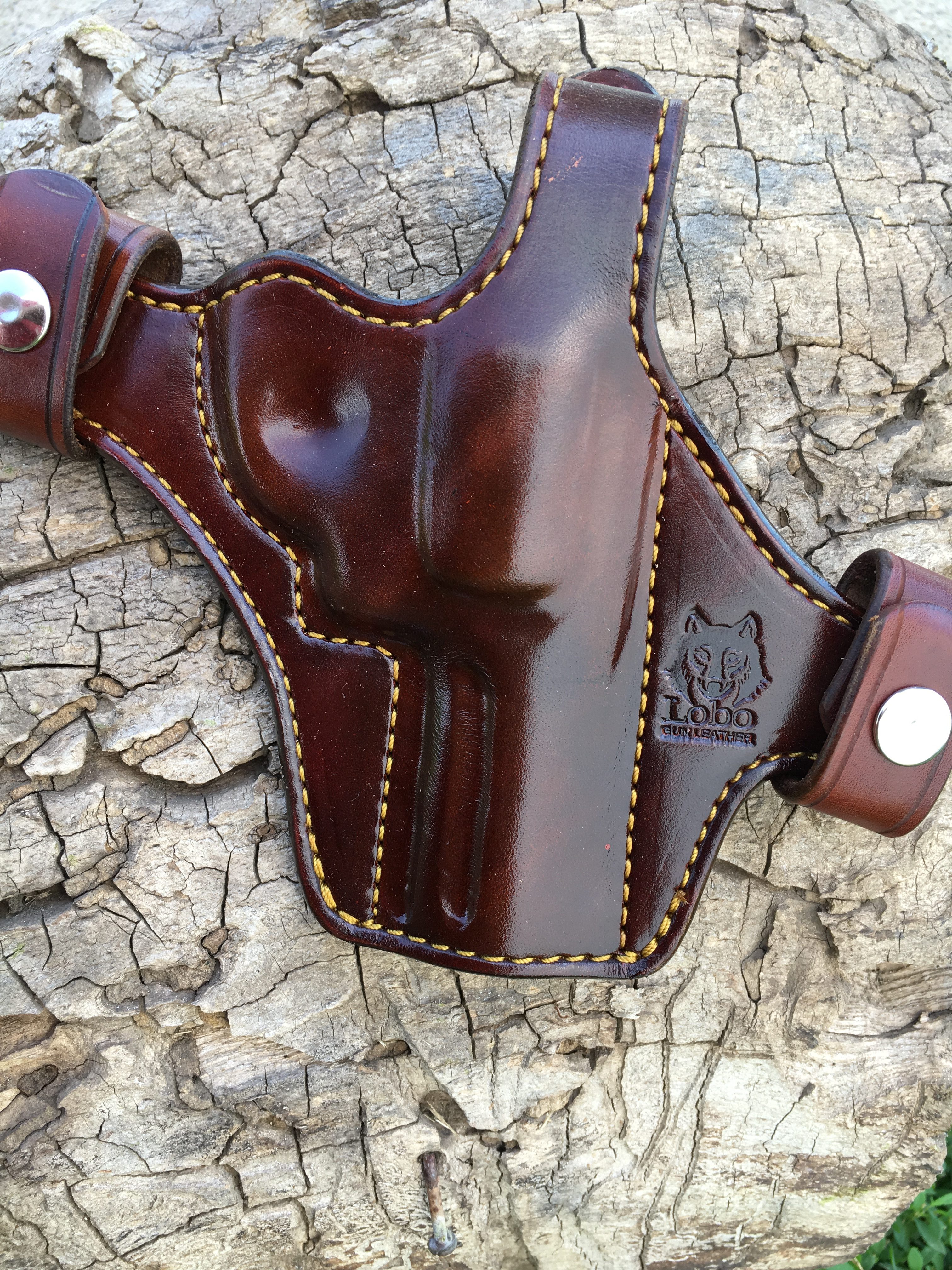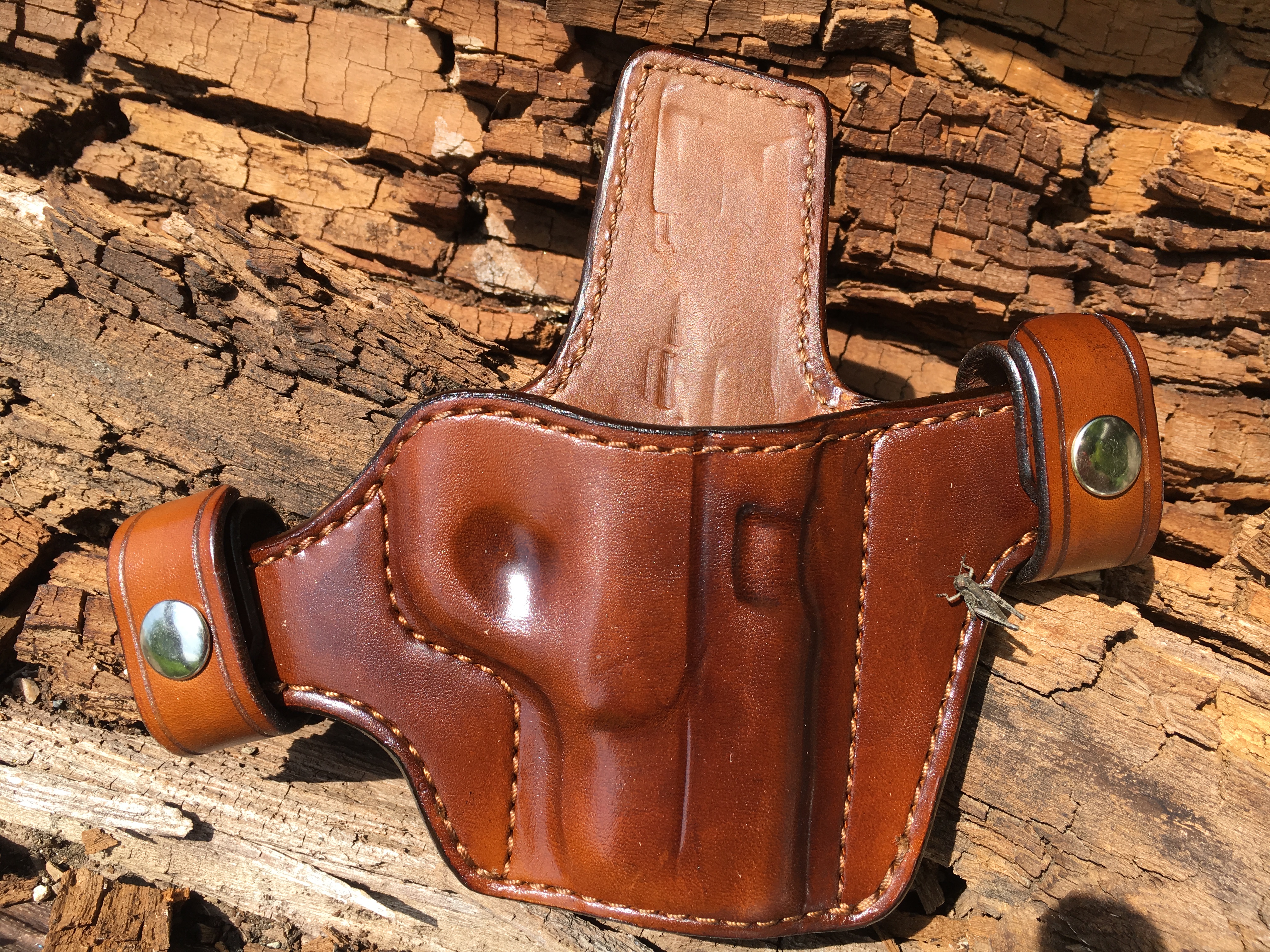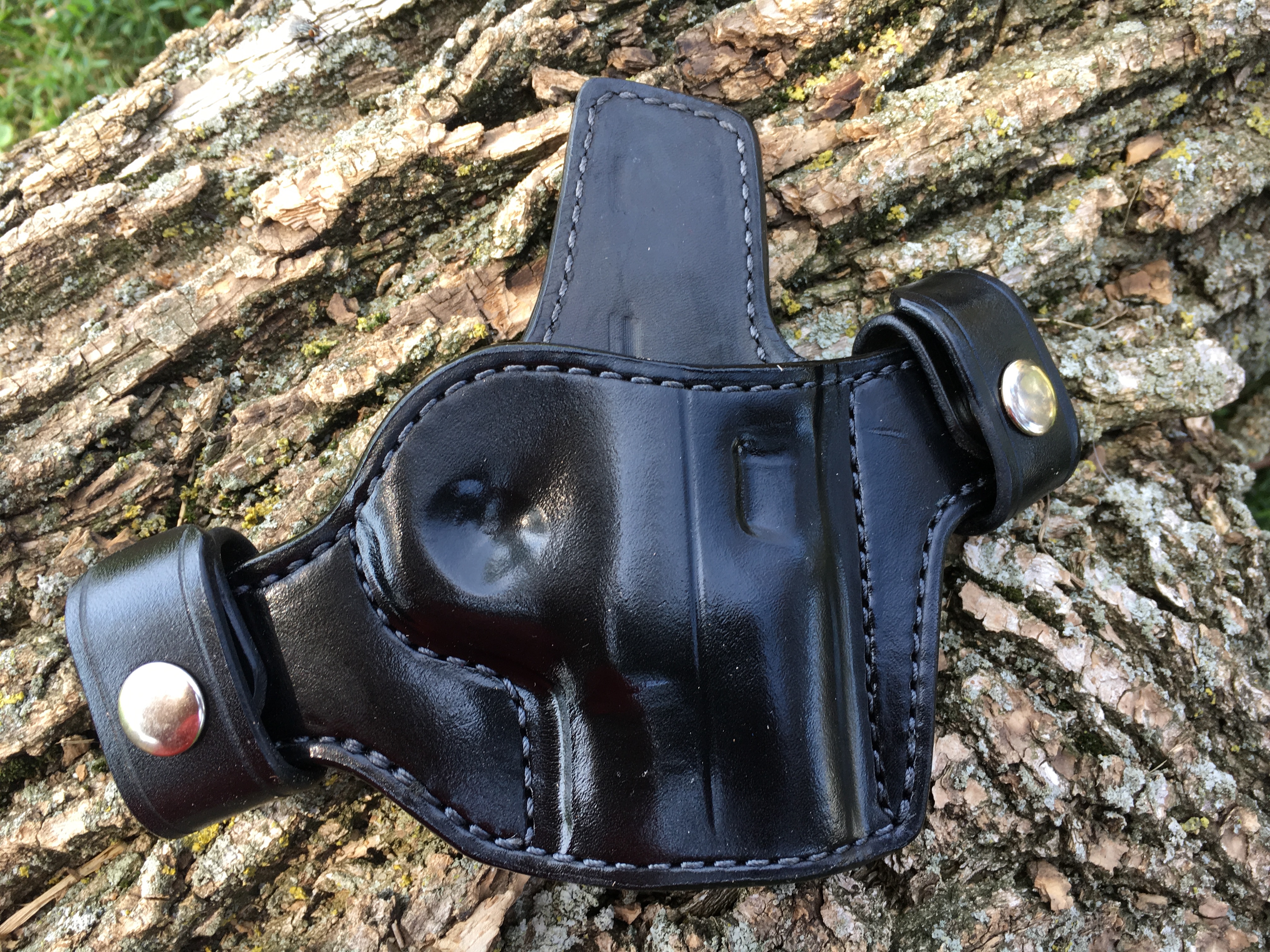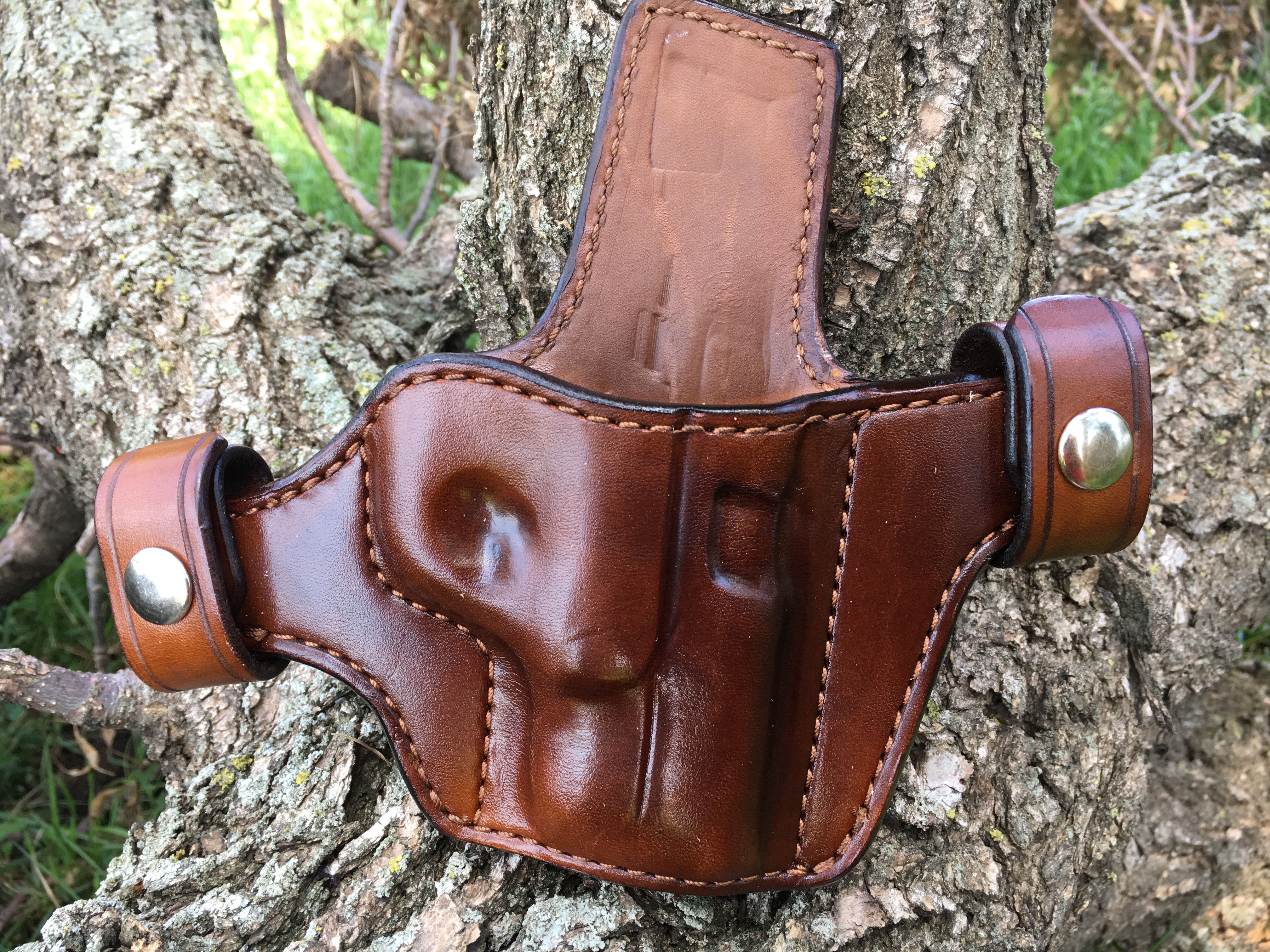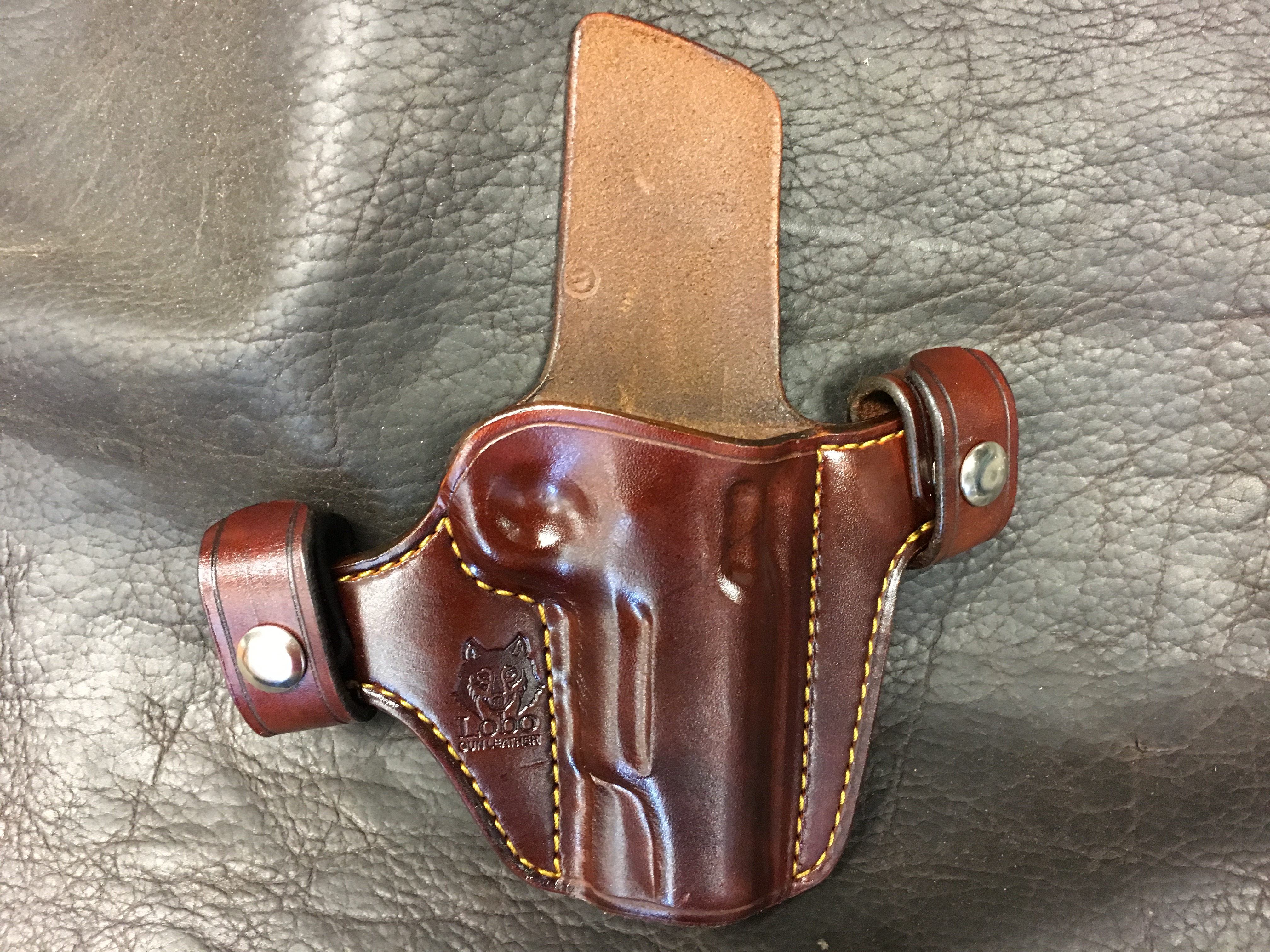 The original Pancake style has evolved over the years at the hands of many holster makers.
The Snap-Loop belt attachment is an improvement I really like! A very practical outside-the-waistband design allowing the holster to be put on and taken off easily. No need to unfasten your belt, thread it through all the trouser loops, etc.
A great choice for those who need to go into and out of areas where a sidearm is not advisable or permitted.
All the benefits of the original Pancake style. Very comfortable. Very concealable.
Standard cant is approximately 15 degrees butt-forward, intended for wear just behind the strong-side hip. Neutral cant (vertical carry angle) is optional for some, but not all, handgun models depending on overall size and length.
Intended carry position (standard cant) is just behind the strong-side hip, about 4:00 position.
OPTIONS AVAILABLE:
Base Price: $98.00
Thumb-break retention: $32.00.
Slide shields (semi-auto holsters): $12.00.
Hammer shields (revolver holsters): $12.00.
Suede lining= $42.00
Smooth lining= $47.00
Basketweave tooling, = $70.00.
Full Face Exotic: $200.00
Tooling: $150.00
MATCHING MAGAZINE POUCHES ARE AVAILABLE, single and double.