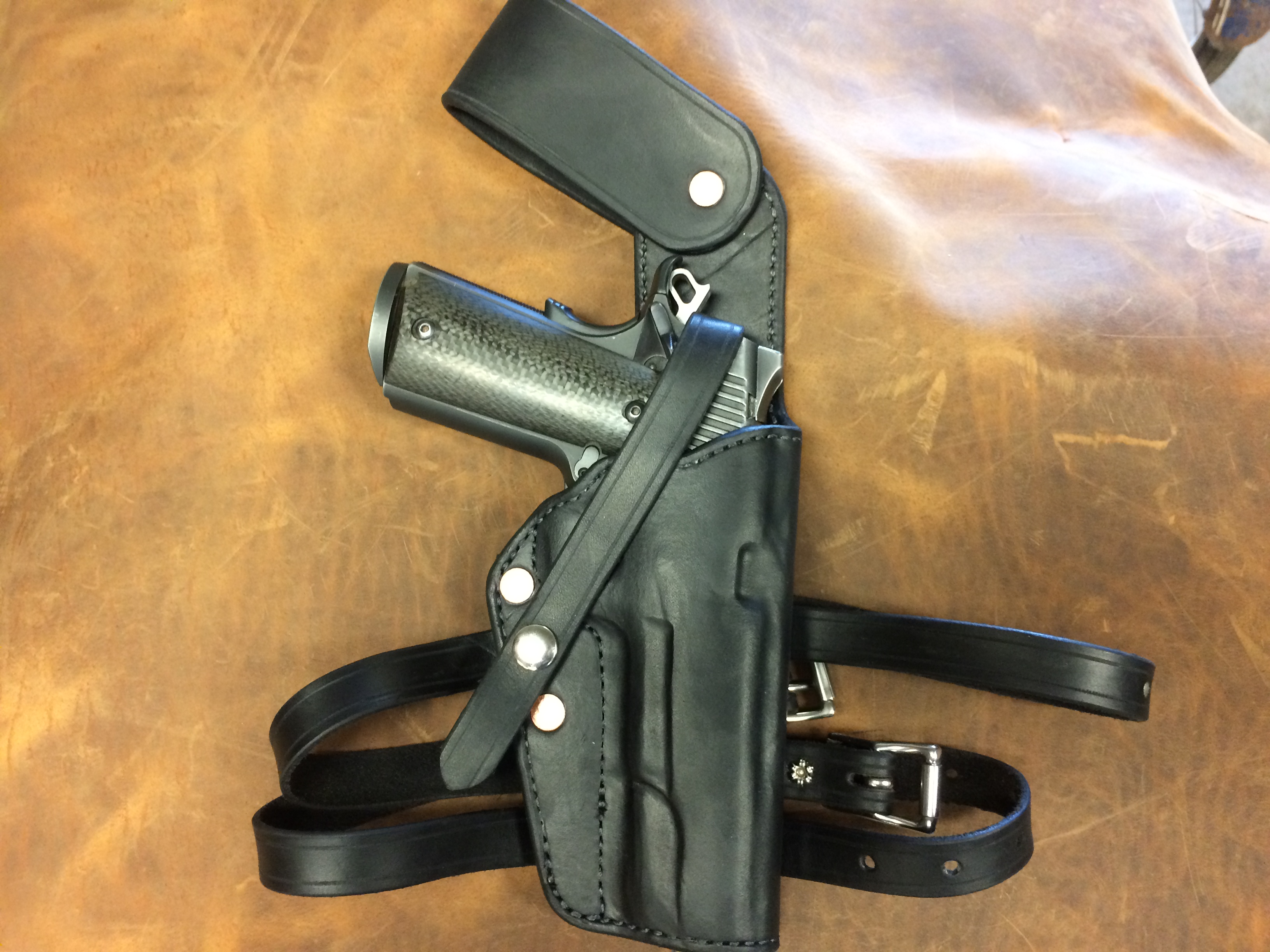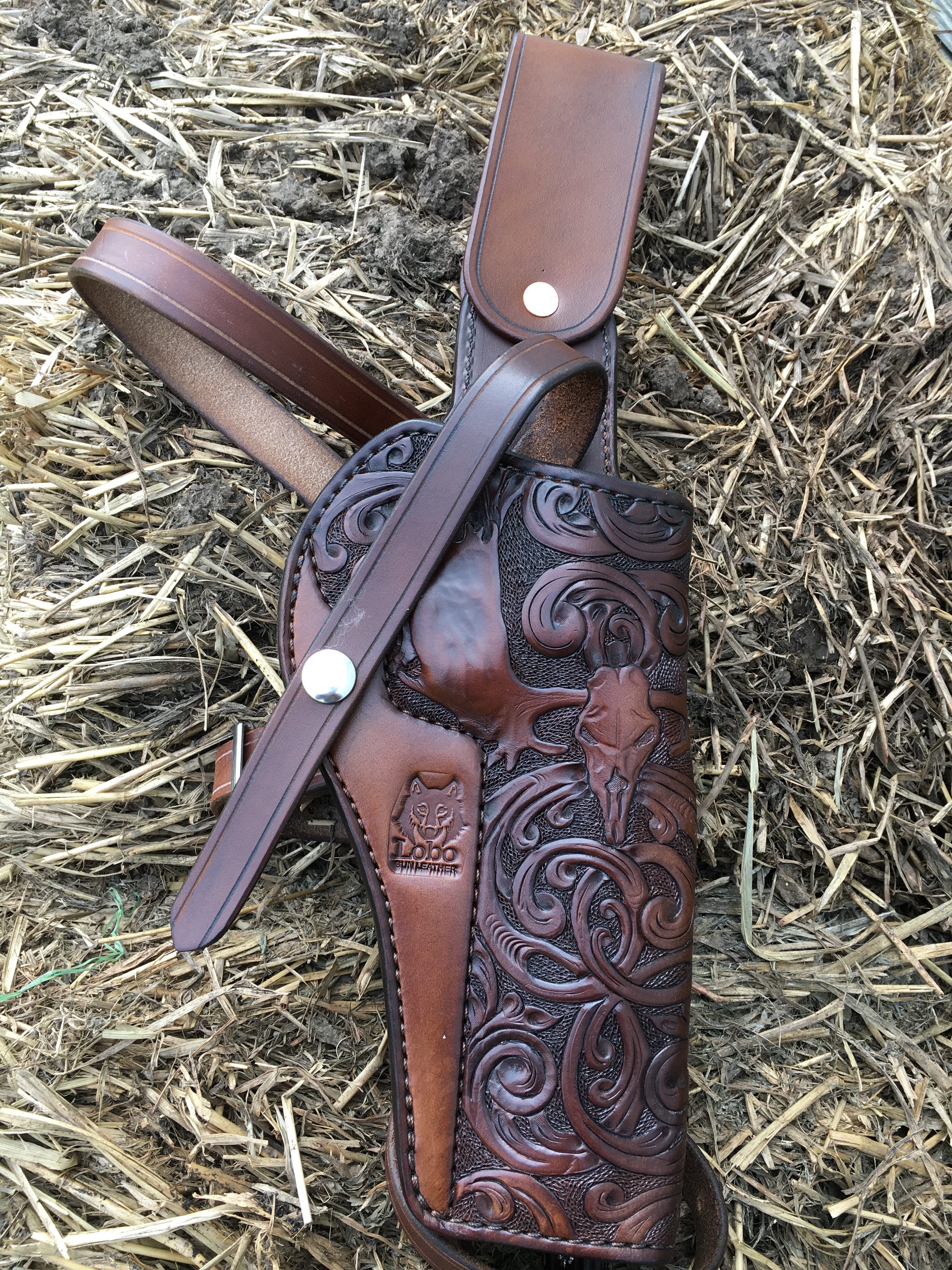 We have been hard at work the last few weeks developing and testing a new design for the larger framed revolvers and the large framed semi automatics. We are excited to add the tactical sportsman to the lobo gun leather product line.
This holster was designed with the outdoor sportsman at the heart of its construction. We wanted a holster that can easily handle the longest of the revolver barrels and can be easily drawn and carried for all day comfort and wear. What makes this holster special is the fact that it is designed with a drop and pivot built in. When you move, the holster will move with you and pivot on your hip to prevent binding. With the drop, you can easily strap on your backpack for hiking, sit in a deer stand while hunting, ride your horse or four wheeler through the backcountry. While you are enjoying a few of these activities, you may not have a lot of room on your upper torso to carry your weapon. This is a way that you will have easy access to your weapon of choice while enjoying God's amazing creation.
This holster comes standard with lining, and can be constructed for semi-autos, and revolvers.
Please measure the circumference of your thigh for proper fit.
Holster is hand made and hand boned in Ely MN, using U.S. leather.
Price for the complete holster is: $170.00
**** Don't forget the extra Ammo!!