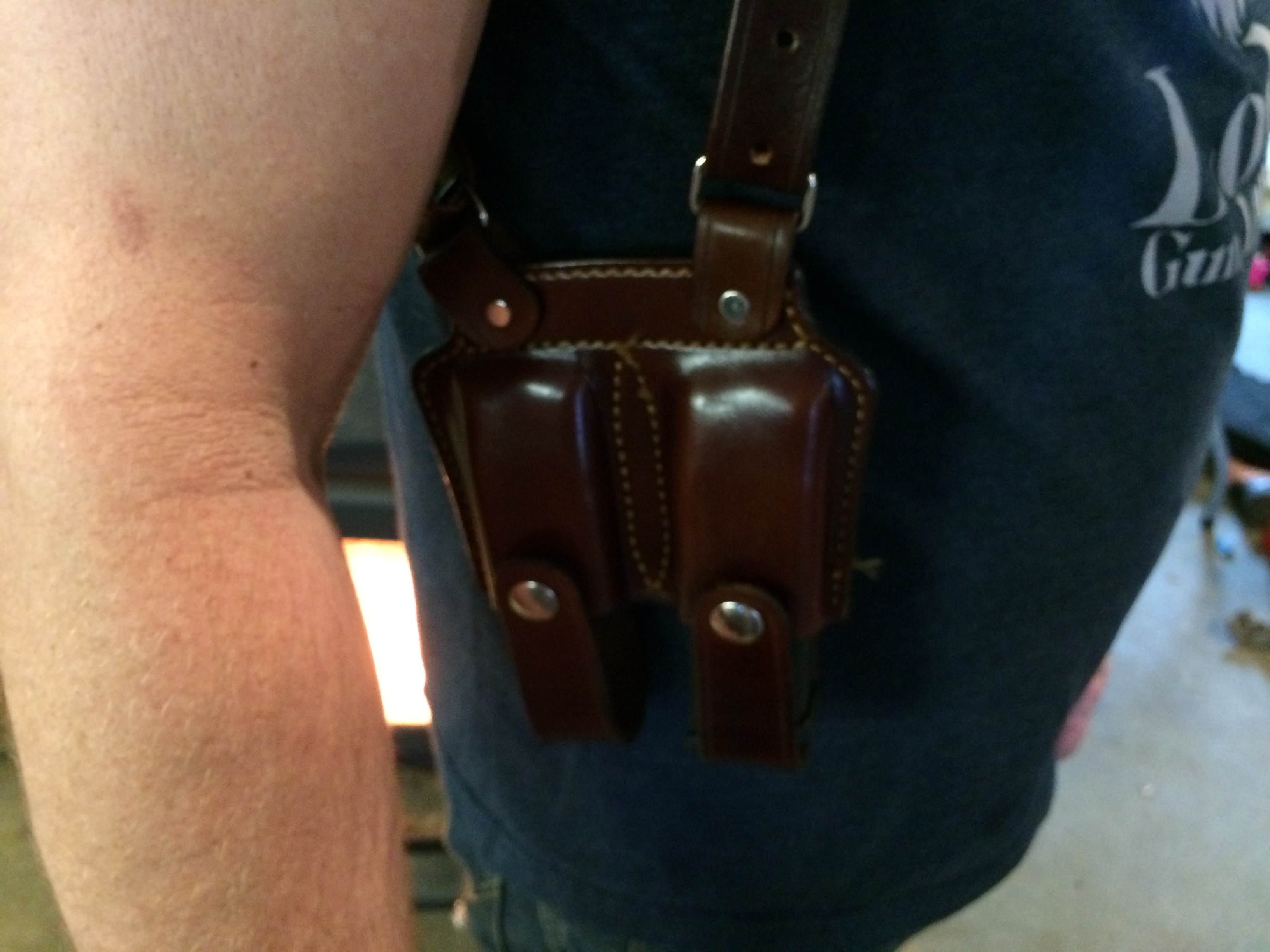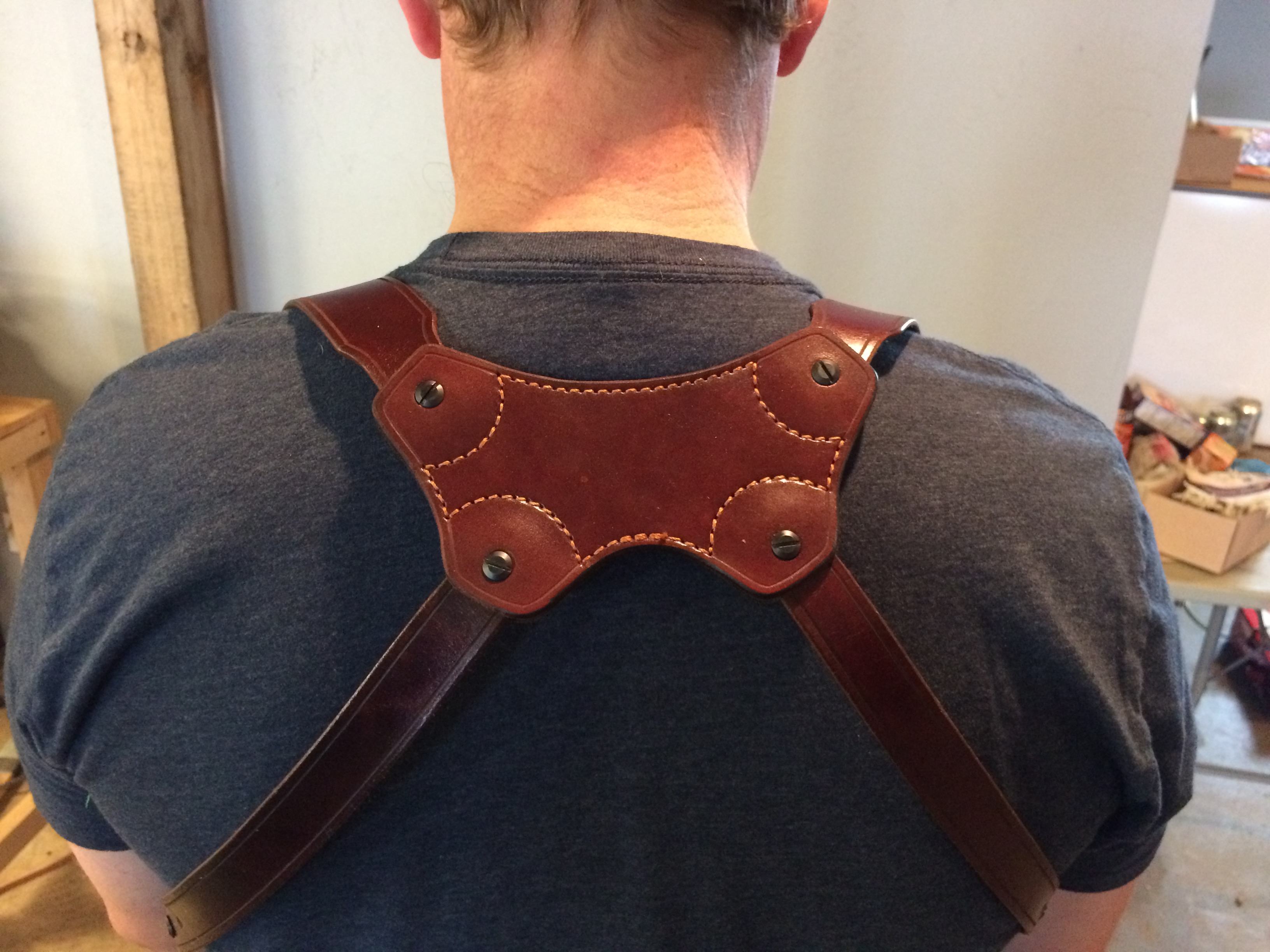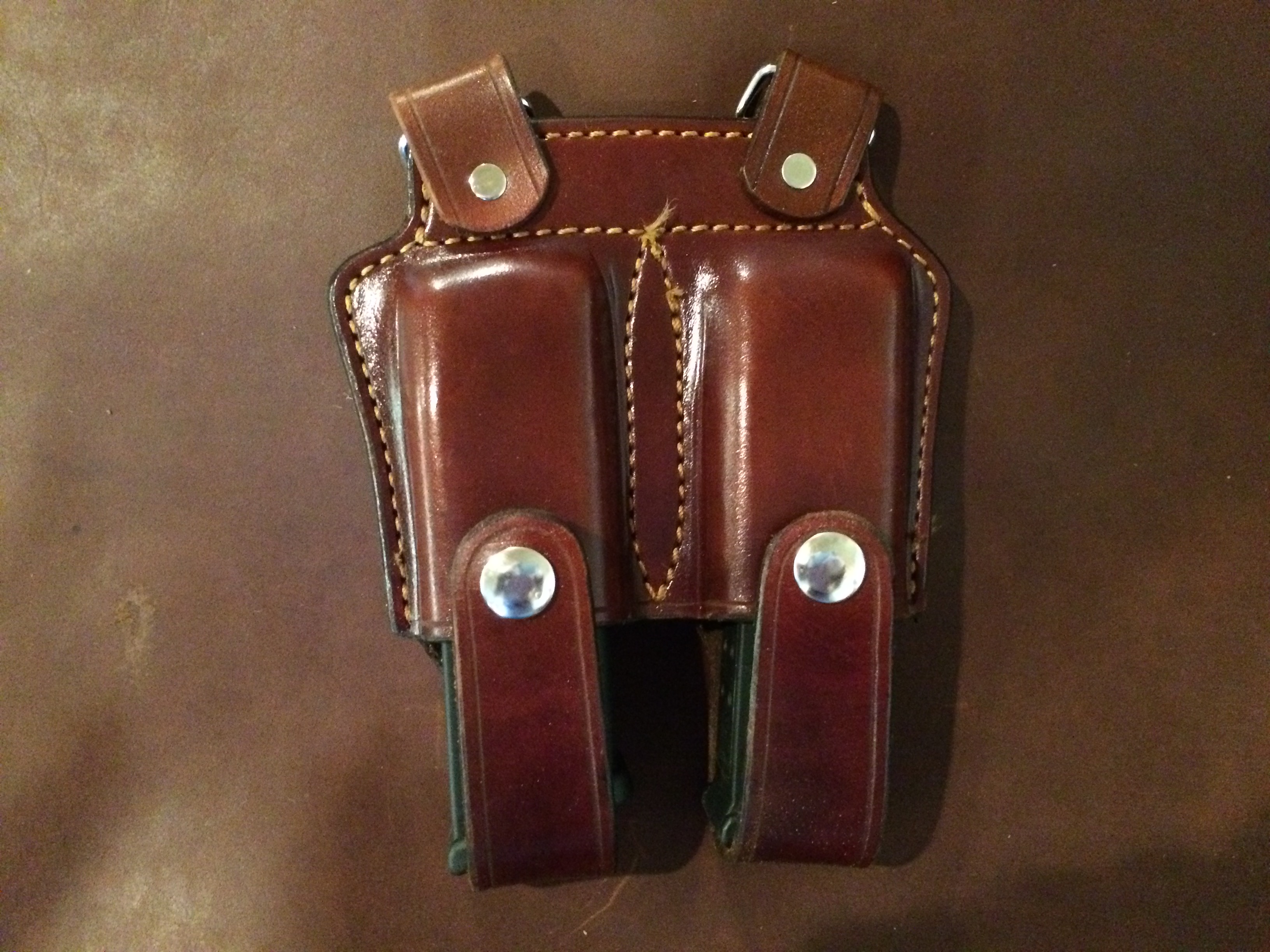 Similar to the standard shoulder holster with the exception that this holster is designed with a vertical mag pouches that has straps to hold the mags from falling out. The snaps used on this holster are not a normal snap, in the fact that they are a one way snap. This means that they can only be released by pulling the snap flap straight down. By using these in place of a normal snap the mags can not fall out because of accidentally bumping something with the mag pouch.
This model has be tested by several of police officers and they have found it to function beyond their expectations.
Please specify your suit coat size so the harness may be made to permit a proper fit.
Base Price: $263.00
Interchangeable extra holster: $100.00
Mag pouch alone: $75.00
Tie downs: $16.00 each
Shoulder straps flared to inch and a half add: $32.00.
Harness alone: $95.00
Inlay on the holster only: $110.00
Inlay on straps: $185.00