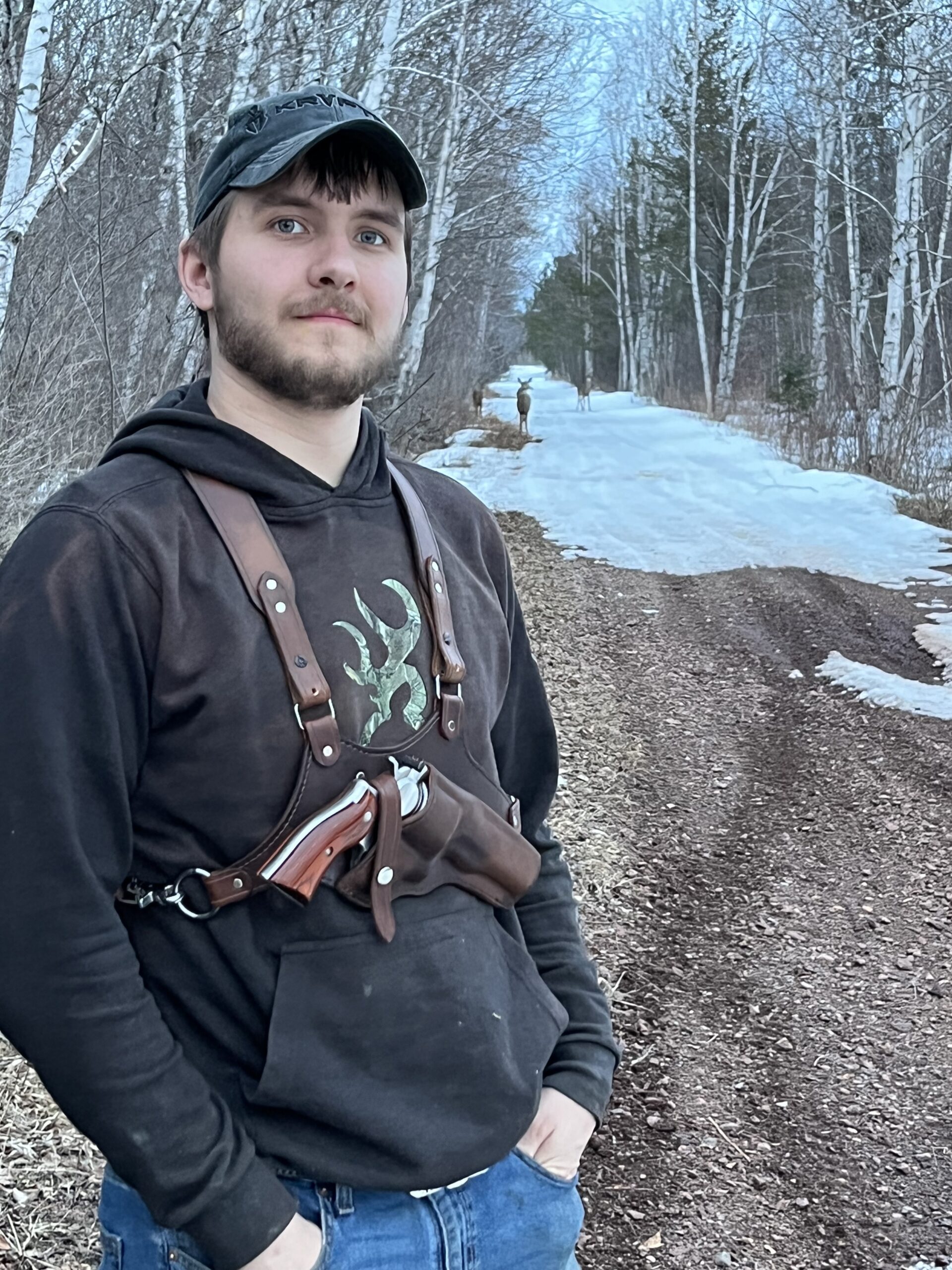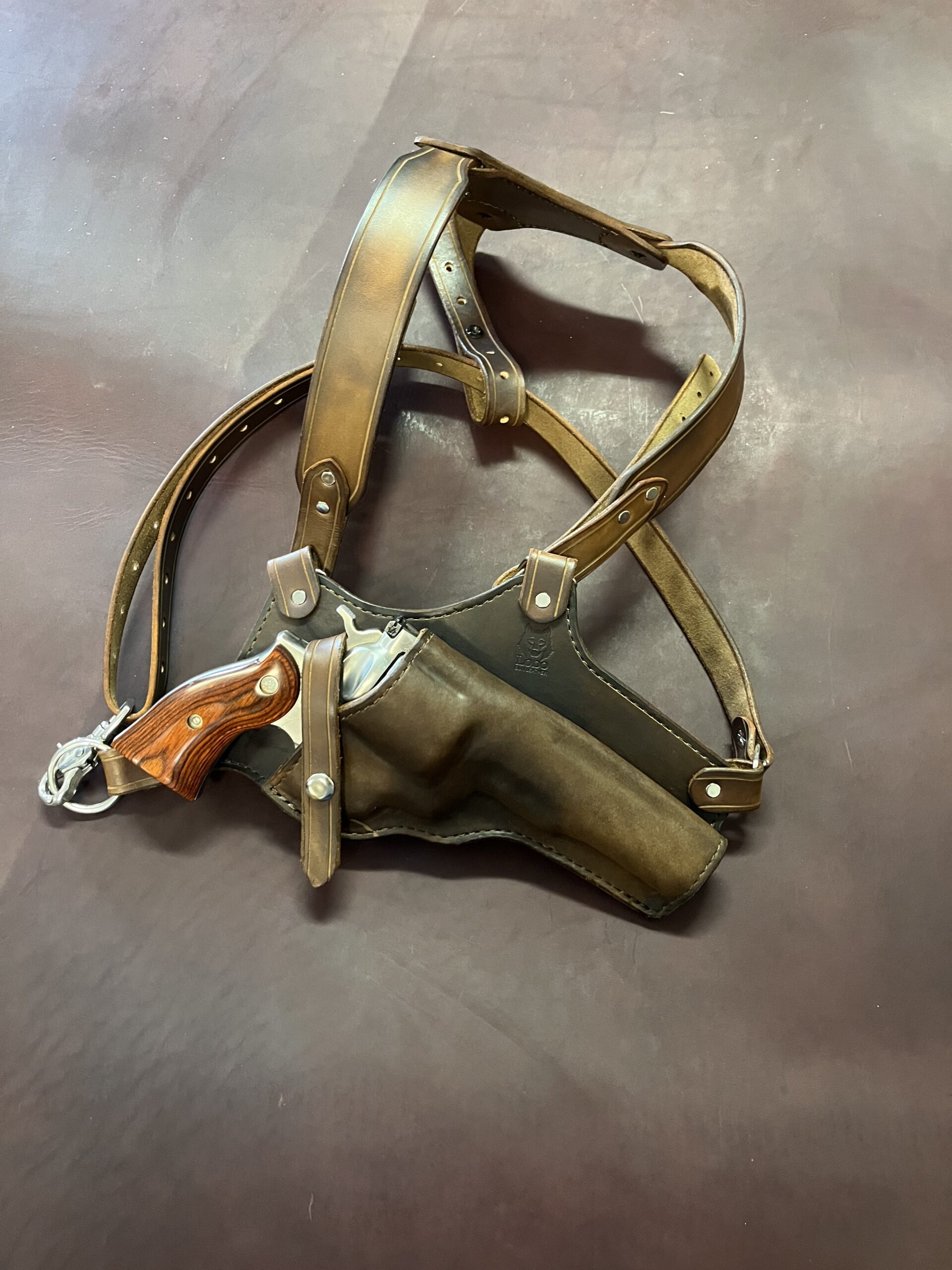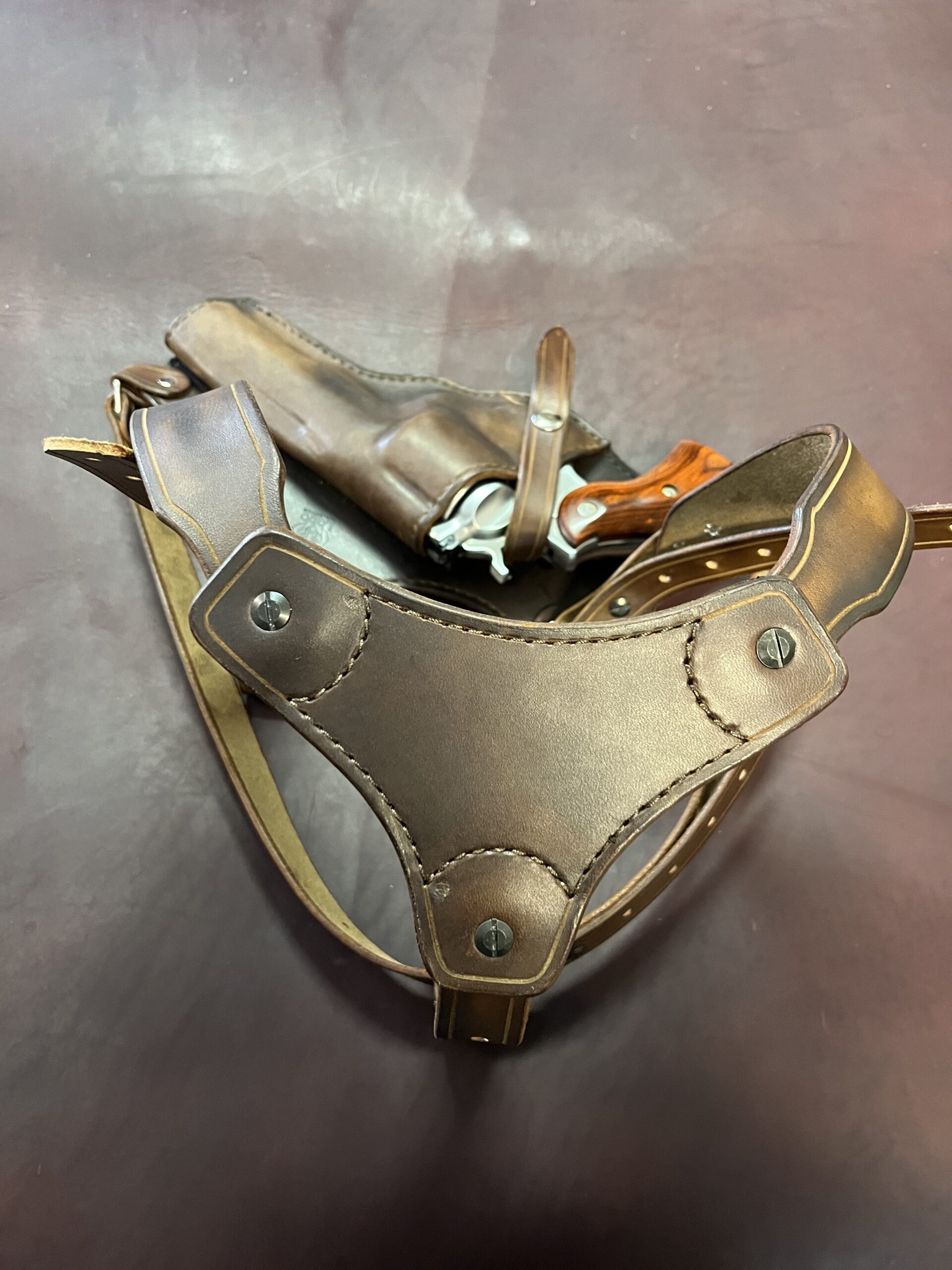 Product / Service Categories
Chest Holster
After many years of design trial and testing we are proud to announce that we now have a new addition to the Lobo line of holsters.
We saw that many of the holsters that were on the market advertised as a chest holster would not stay on the chest. As outdoorsmen we wanted a holster that worked in the woods but could also be used while wearing chest waders. Many designs were tested and this has fit all the criteria that we wanted to achieve. We also wanted a chest holster that would not flop around with use, solid stability making for quick accessibility when seconds count and security of the firearm.
Made with flared shoulder straps for comfort and weight distribution with heavier firearms, the large two piece leather front plate that holds the holster is designed to connect the straps while distributing the pressure to not create pressure points. On the back we took the same butterfly concept from our shoulder holster to prevent the straps from rubbing on the neck and increase comfort.
When ordering you will need to know a suit size, or a chest measurement, along with a color choice.  Please see our colors page for several great options.
Base price: $265.00
With optics: Extra $60.00