Rifle slings
These rifle slings are made using a 10 oz carving leather face and are backed in suede. This gives a firm rifle sling that can handle the heaviest of rifles. The suede on the inside helps to keep the sling from sliding around on the shoulder keeping it in place. Swivel hardware can be attached using chicago screws (provided) or be laced on to protect the finish of your stock. Please specify upon ordering
Base Price: $85.00
Carving/tooling: $85.00
Basketweave stamping: $45.00
Lace Tie: $20.00
Rifle sling in photo #2 with full lacing and Stamped edged = $110.00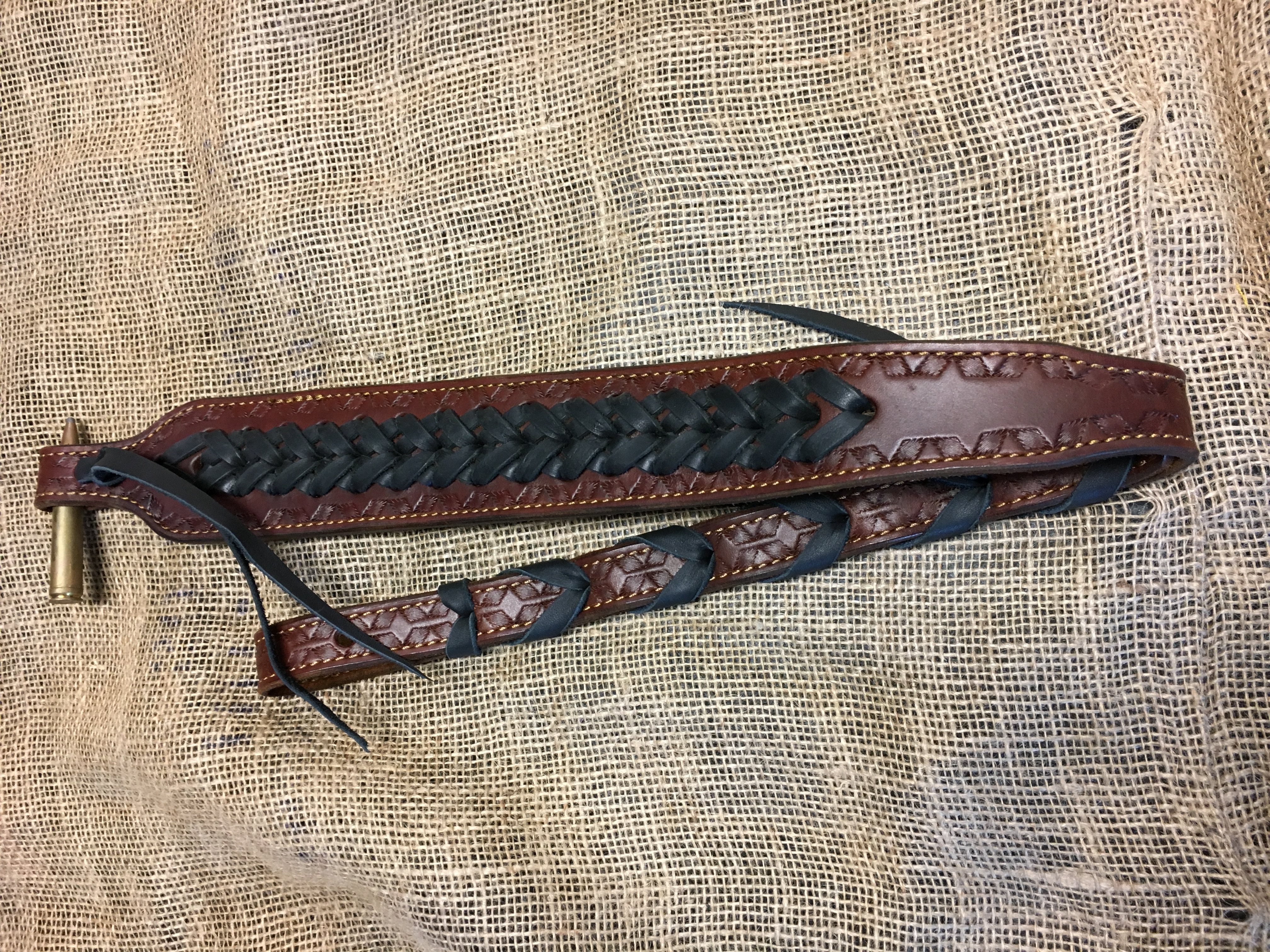 Scabbards
Made with 10 oz leather that has been suede lined to protect the finish of your rifle with a snap to hold the butt stock in place while riding the hardware is solid brass.
Base Price: $225.00
Border stamped: $35.00
Brass spots: $30.00
Basketweave stamping: $65.00
Custom carving: Call for pricing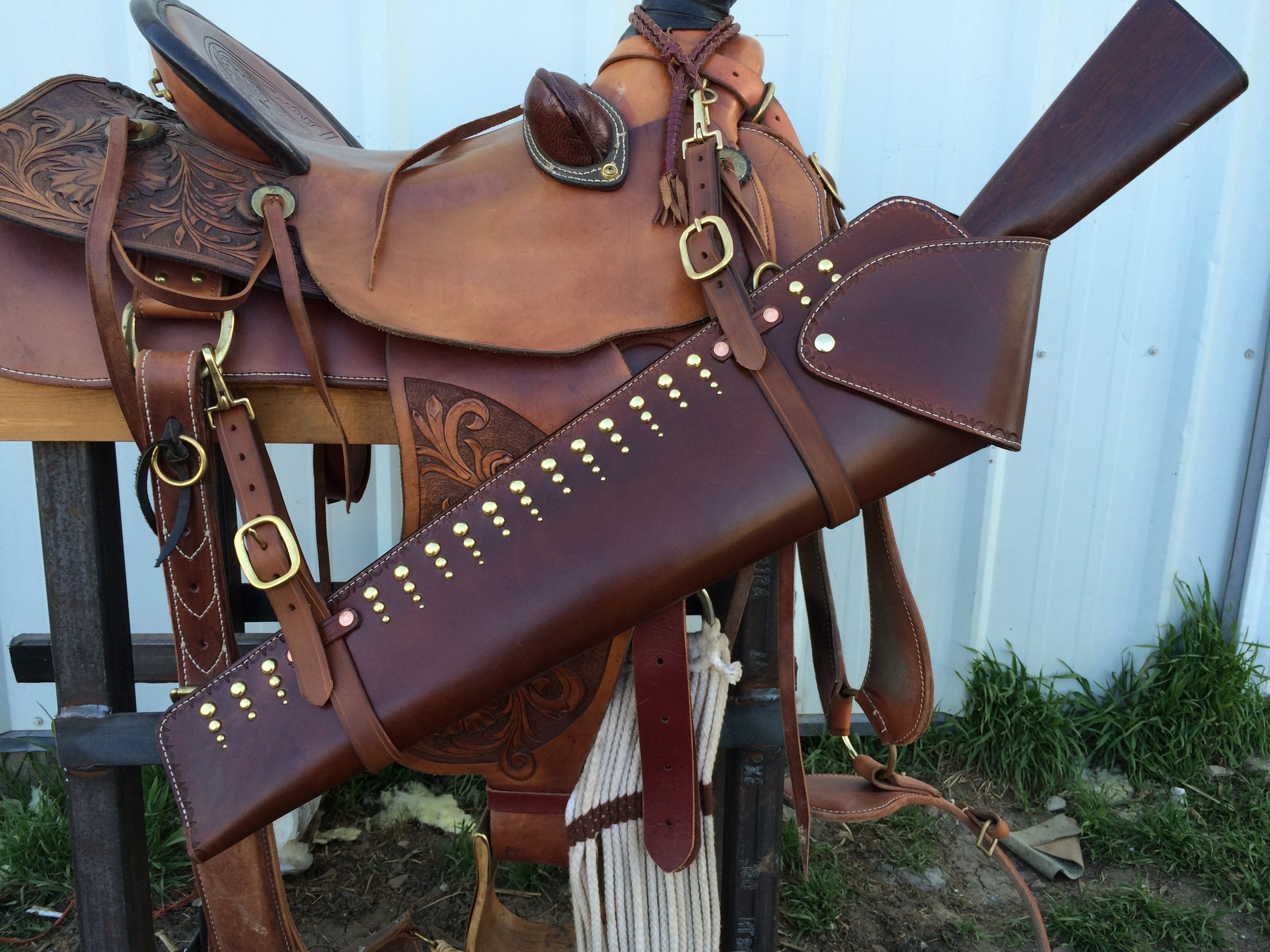 Rifle Case
Rifle cases can be made for several styles and types of long guns.  Made with sheepskin the gun will be protected very well.  Leather can be colored and dyed the same colors as on our colors page.  The leather trim and sides can be personalized with small carving and monograms.  Please inquire about pricing.
Base Price: $330.00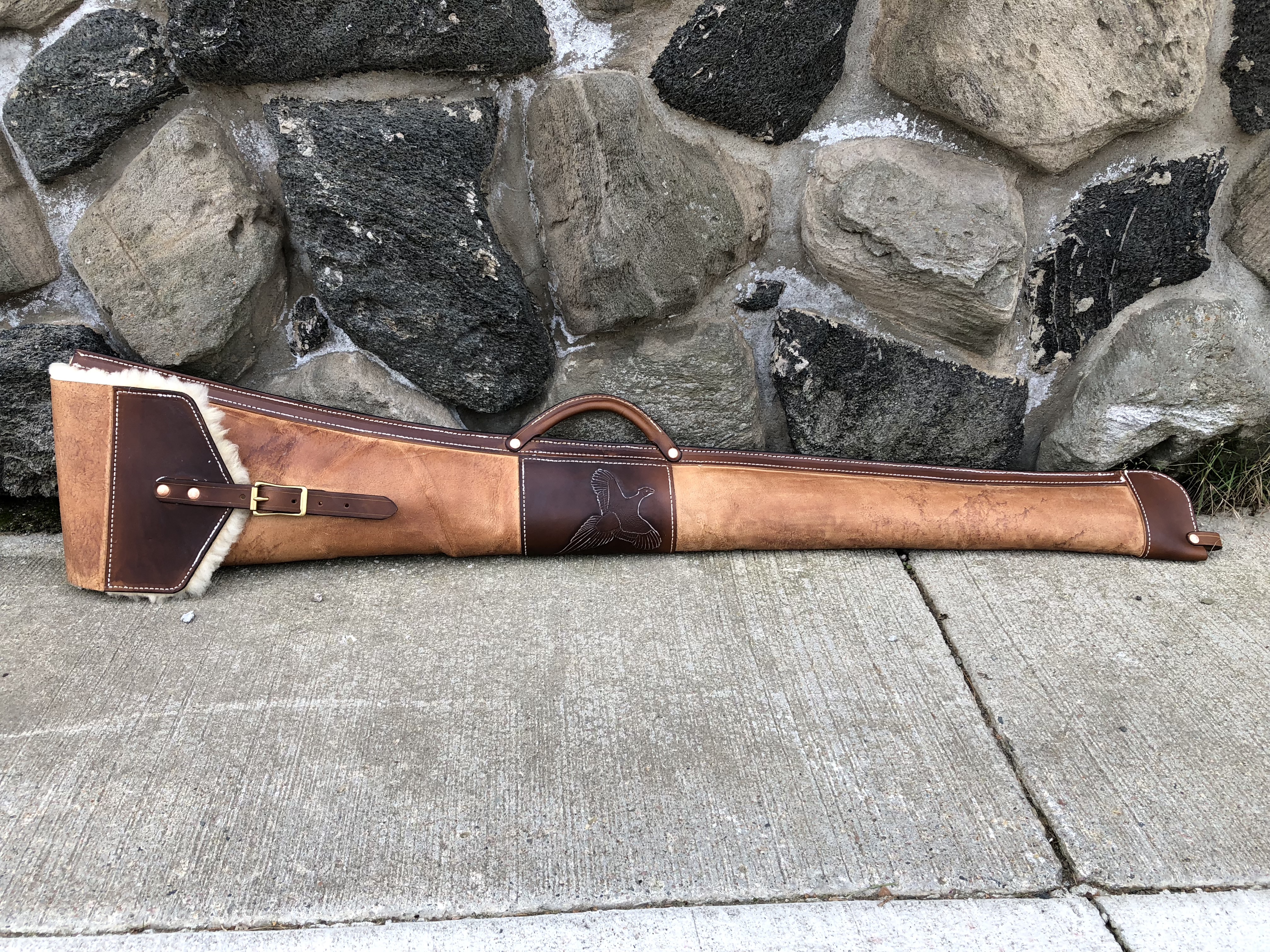 Butt Stock covers
Our Butt stock covers are made with full grain carving leather.  These stock covers are designed to help carry the extra ammo that is needed in the field and to help attach a rifle sling.   The hardware that is used on this peice is solid brass.  Please indicate how many bullet loops along with the caliber size you would like to order.
Base Price with bullet loops: = $75.00
No drill sling attachment leather pieces = $30.00
Border stamped: = $20.00
Brass Grommets: = $30.00
Basketweave stamping: = $45.00
Custom carving: Call for pricing