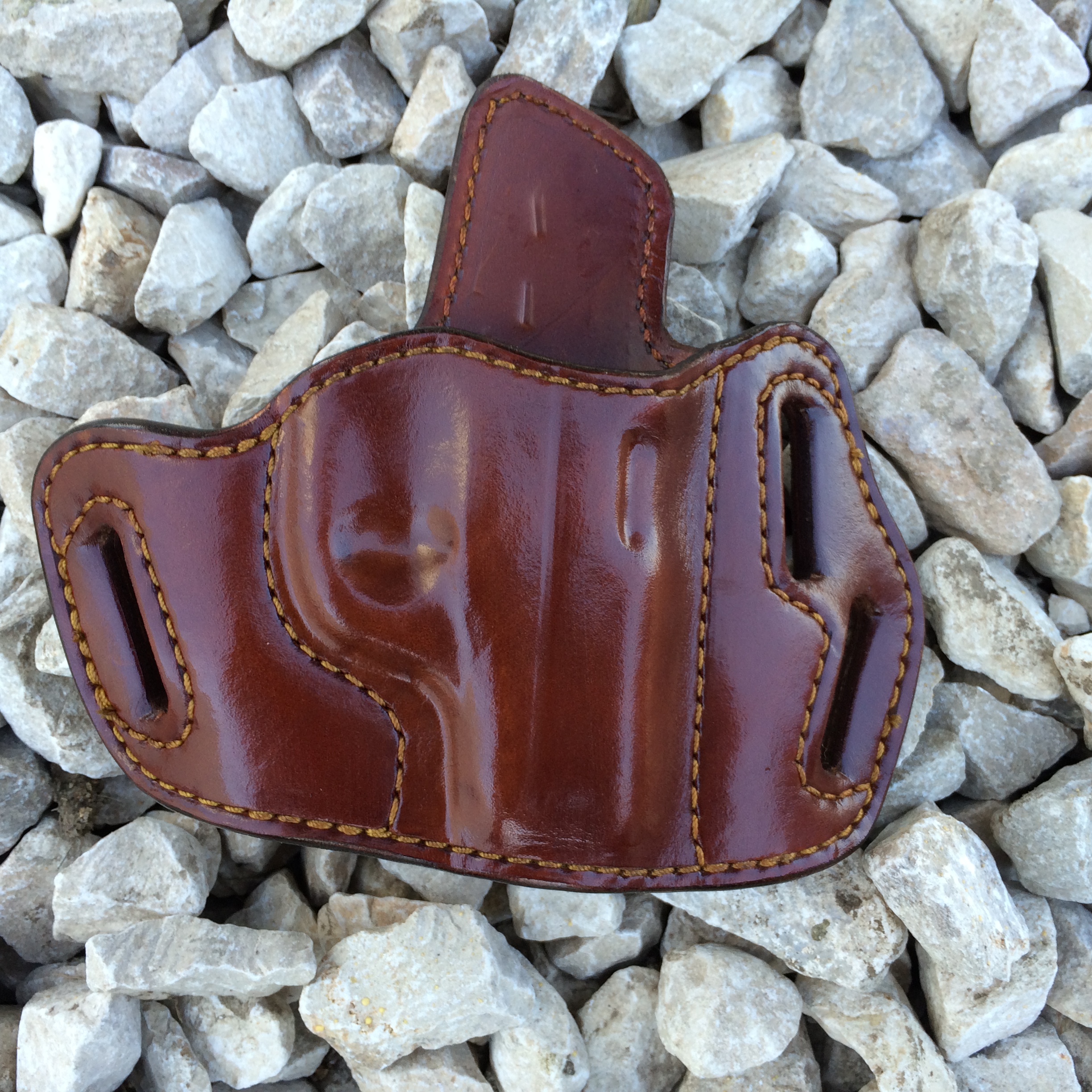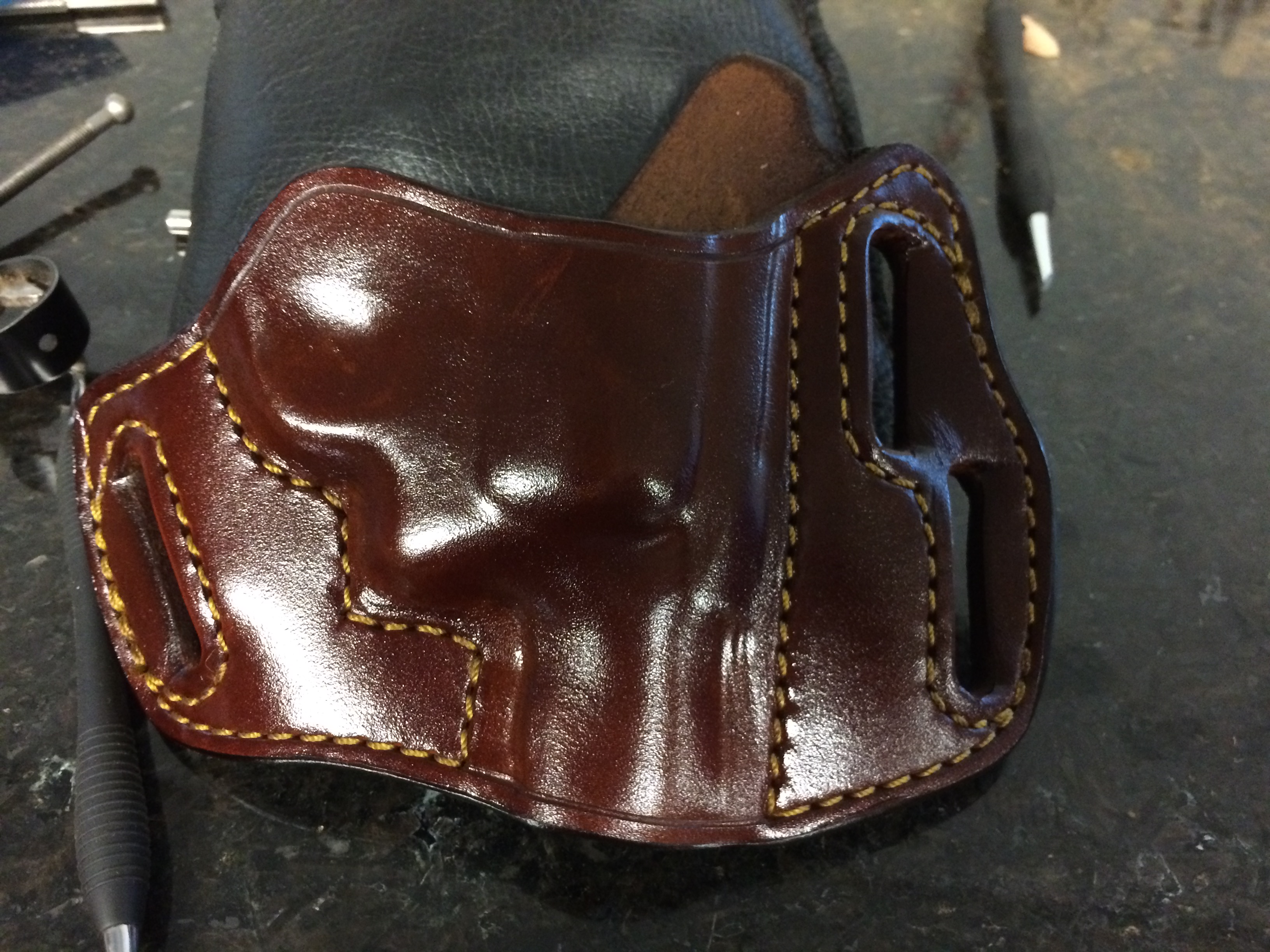 Those of you are looking for a holster that can serve strong side carry, good concealment and comfortably but yet be carried at different positions or in a cross draw format for ease of access while driving this is a good variation.
BASE PRICE $80.00
Basketweave tooling, add $40.00
Thumb-break retention add $25.00
suede lining $25.00
smooth leather lining $30.00
Slide shield (semi-auto holsters), add $8.00.
Hammer shields (revolver holsters, specify inner and/or outer), add $8.00.
**** Don't forget to check out the speedloader/ mag pouches!!