Enhanced Mag Pouch
This model is a good compliment to the enhanced Pancake holster built with the same technique as the enhanced pancake holster with its welted seam construction.  This model can be made in single or double.
Single mag pouch: $40.00
double Mag Pouch$50.00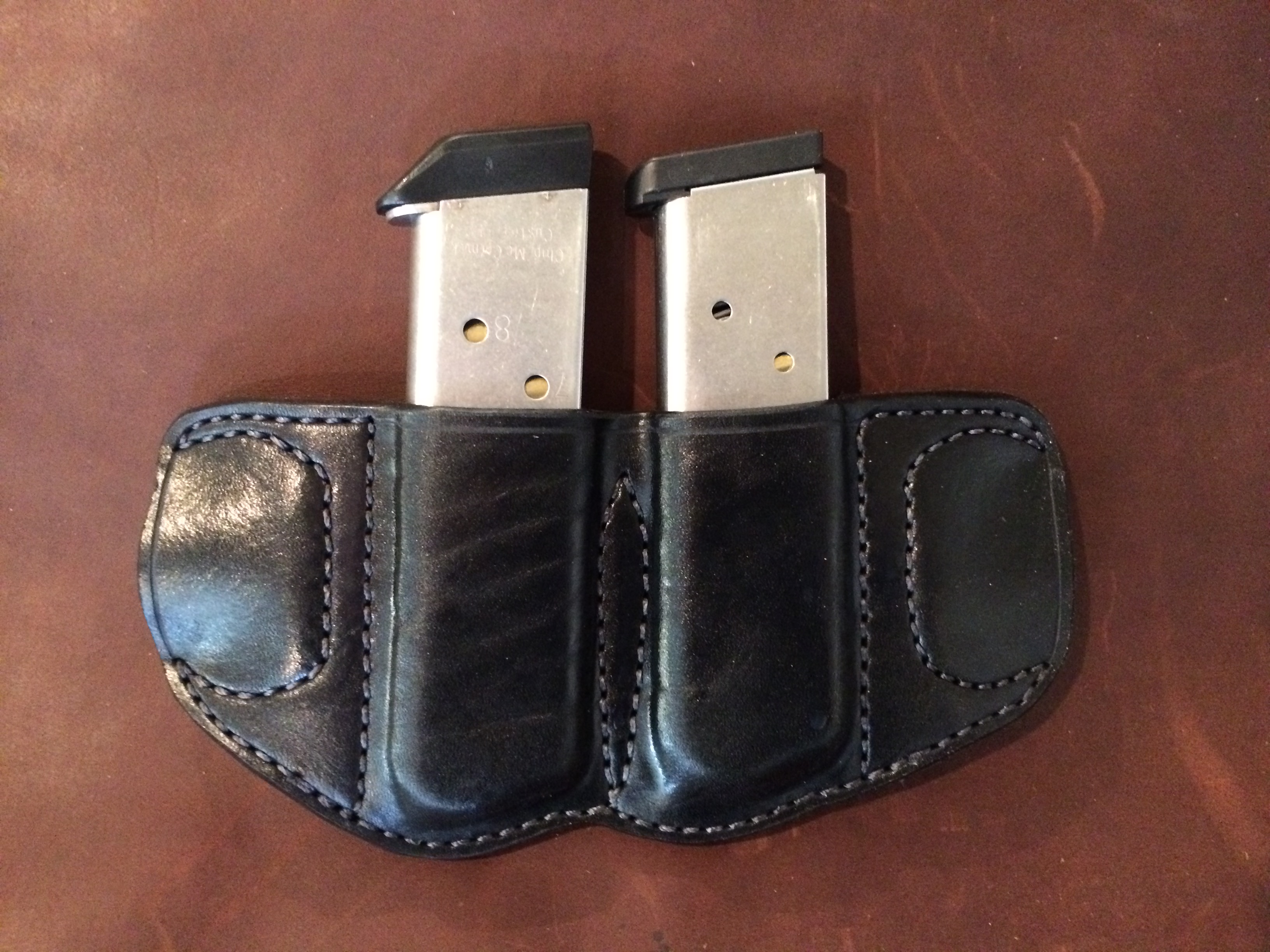 Speedloader Pouches
These will hold either the HKS,Safariland speedloader, and Five star, along with a few others (please specify).
Single pouch: $45.00 each.
Also available in double : $55.00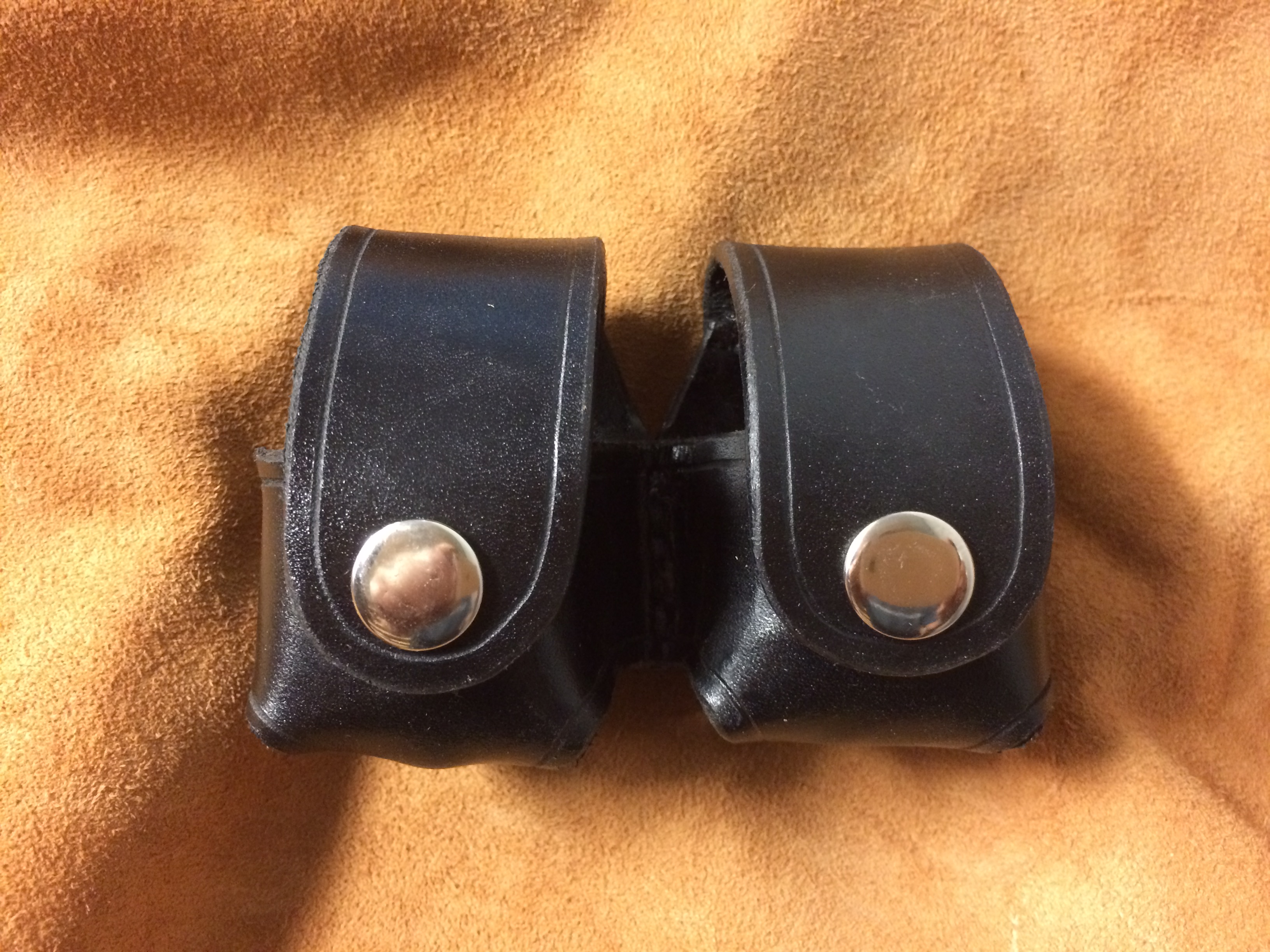 Compact Double Magazine Pouch, takes minimal space on the belt, reduced bulk results in enhanced comfort and concealability.
$50.00 each.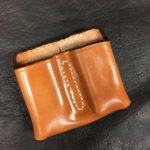 Drop-Style Cartridge Pouches may be ordered in 5, 6, 7, or 8 round models in .38/.357, 5 or 6 round models in .44 or .45. These work nicely with, or without, the speed-strip type loaders.
5 or 6 round strip = $40.00
7 or 8 round = $48.00.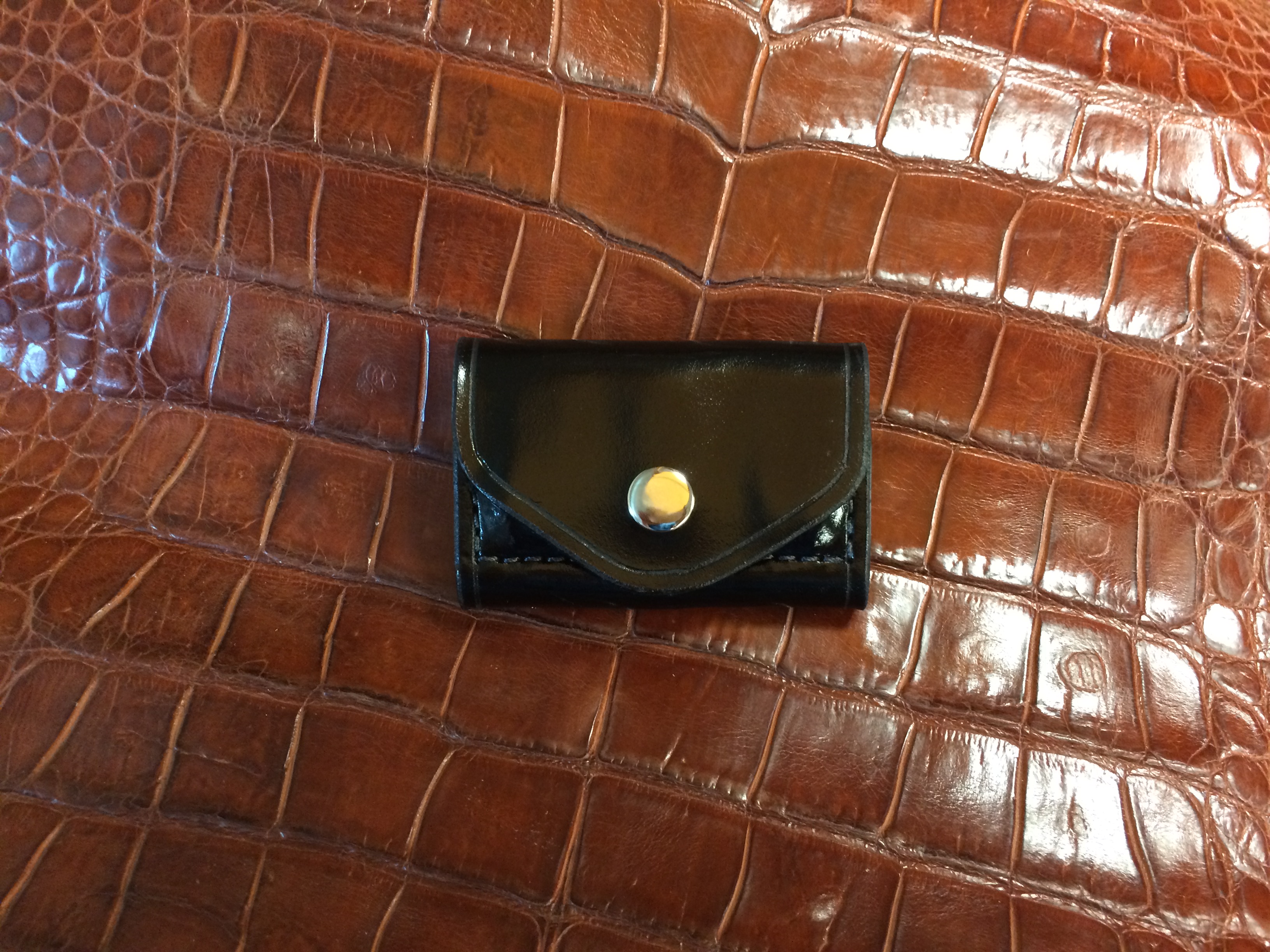 The good old 2X2X2 Pouch holds 6 or 8 rounds with 2 in each formed compartment, allowing you to extract 2 at a time for reloading. Available in .38/.357, .44, and 45.
Six round pouch: $40.00
Eight round pouch: $45.00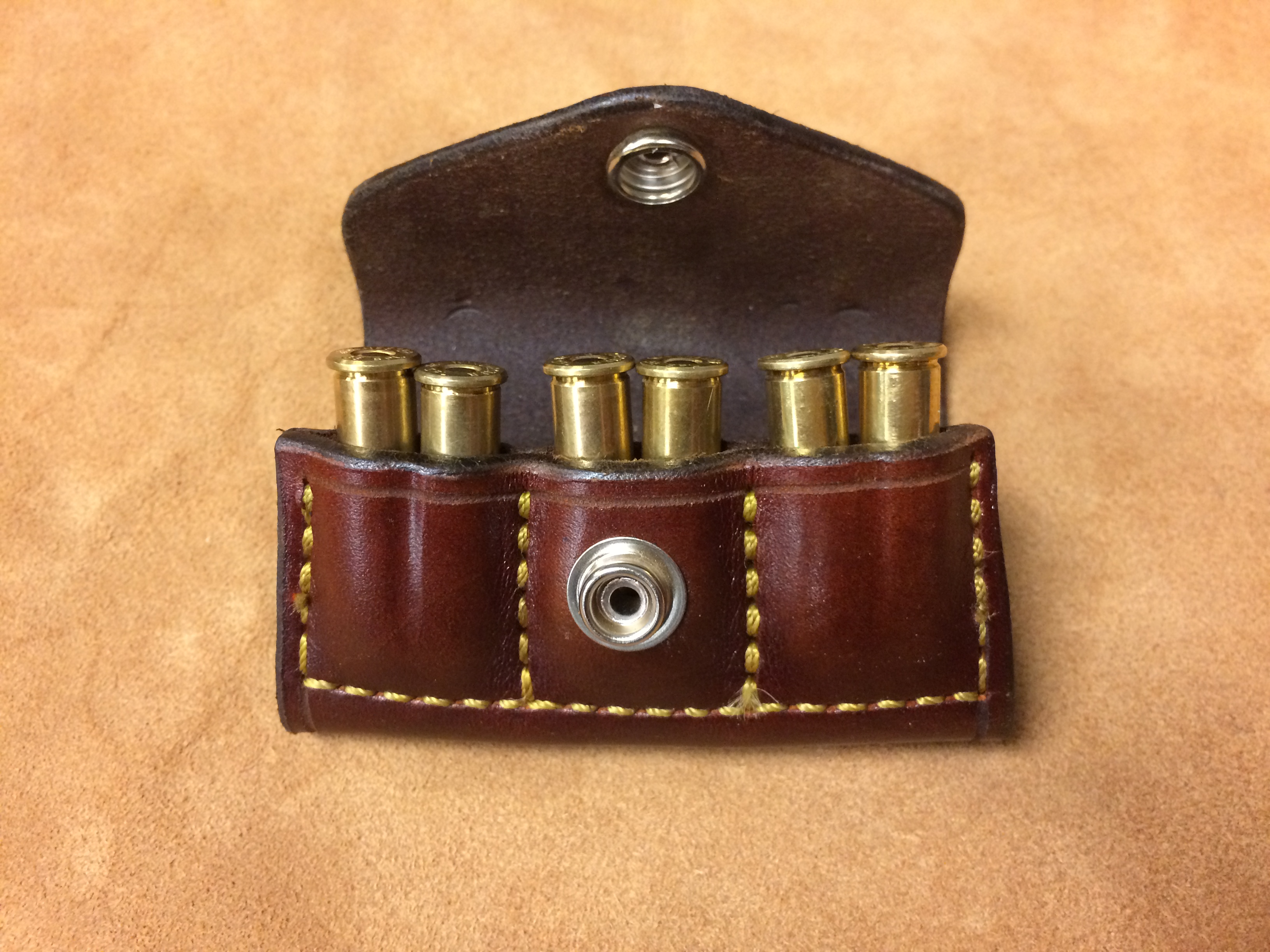 SL-style Magazine Pouches coordinate with the Model 1-SL Pancake with Snap-Loop Belt attachment.
Single: $40.00
Double: $50.00.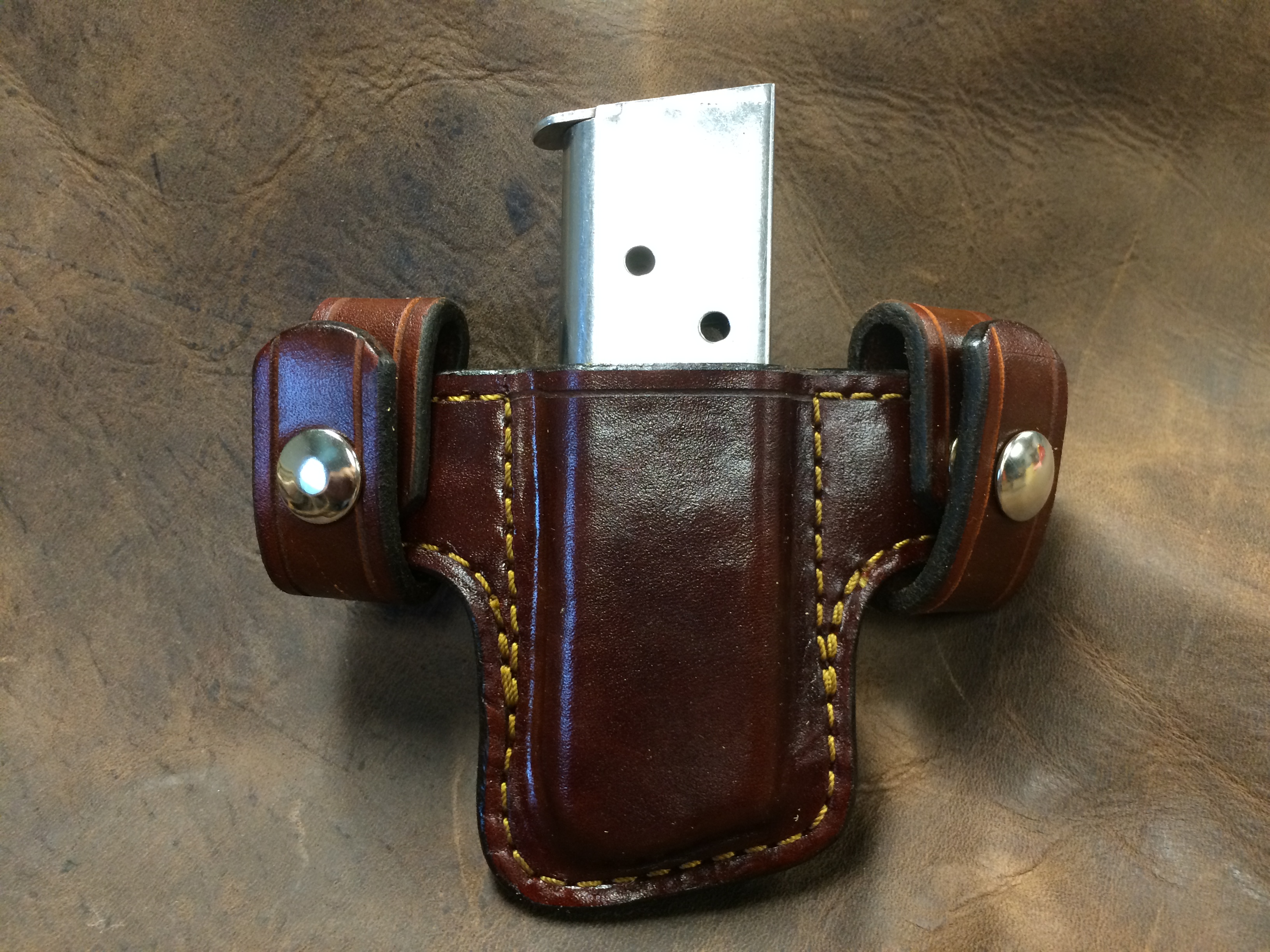 Fixed Loop Single Magazine pouches provide the lowest possible profile for comfort and concealment.
Single pouches Only: $40.00 each.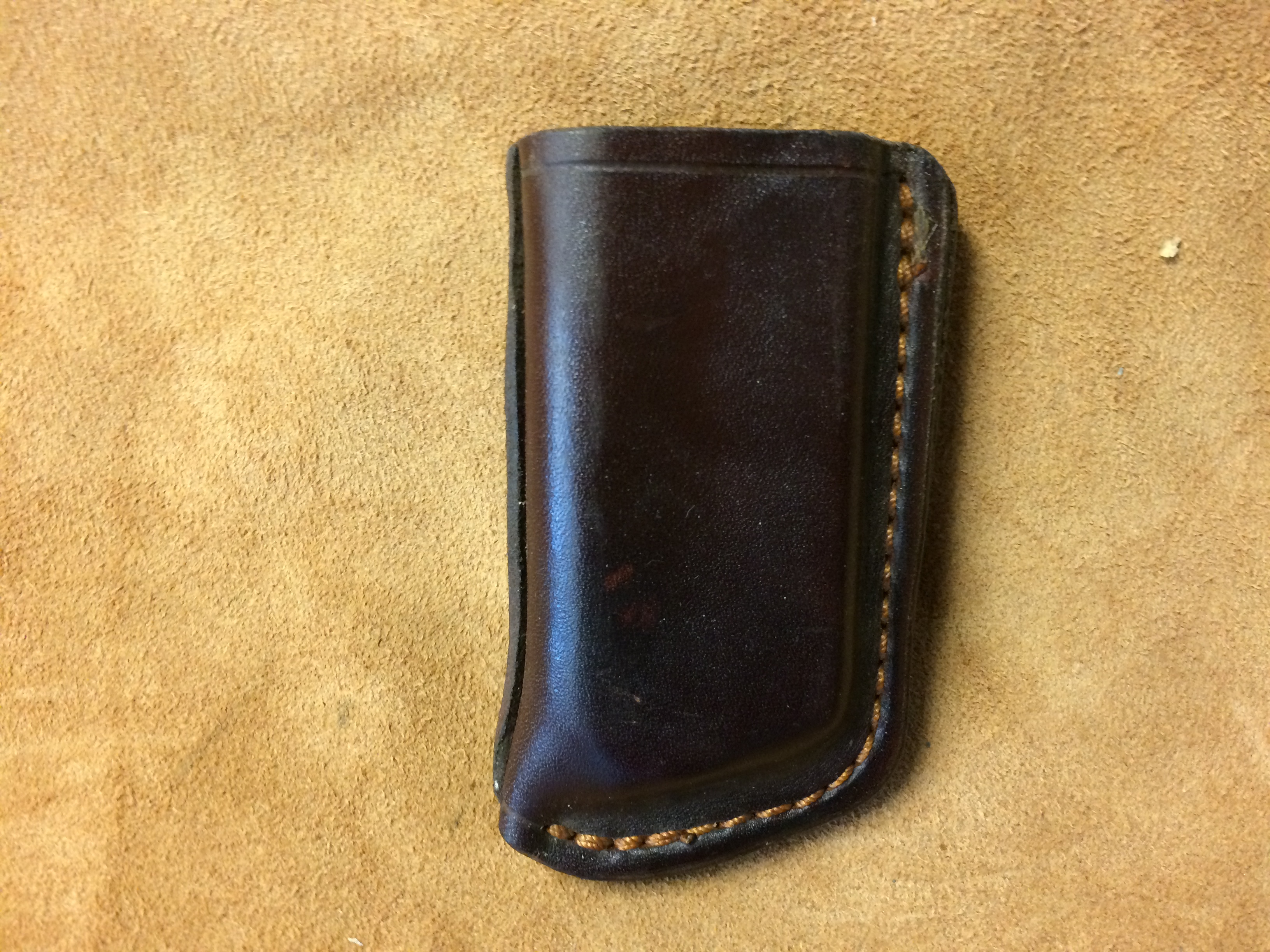 IWB-STYLE POUCHES are available in single only and feature the offset belt loop and shield.
$40.00 each.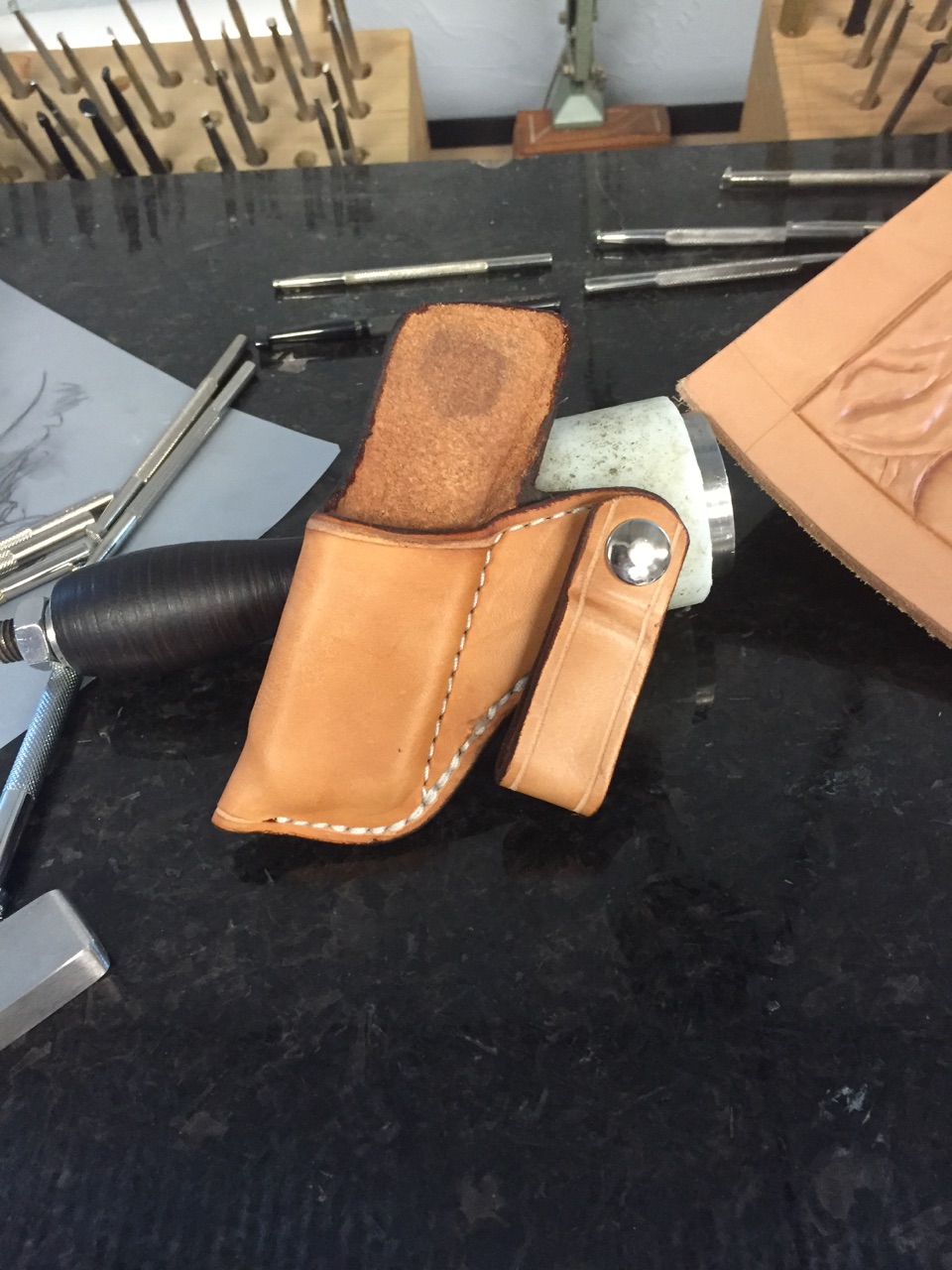 Moon Clip Pouches Can be made for the all sizes of revolvers.
Single pouch: $45.00
double pouch: $55.00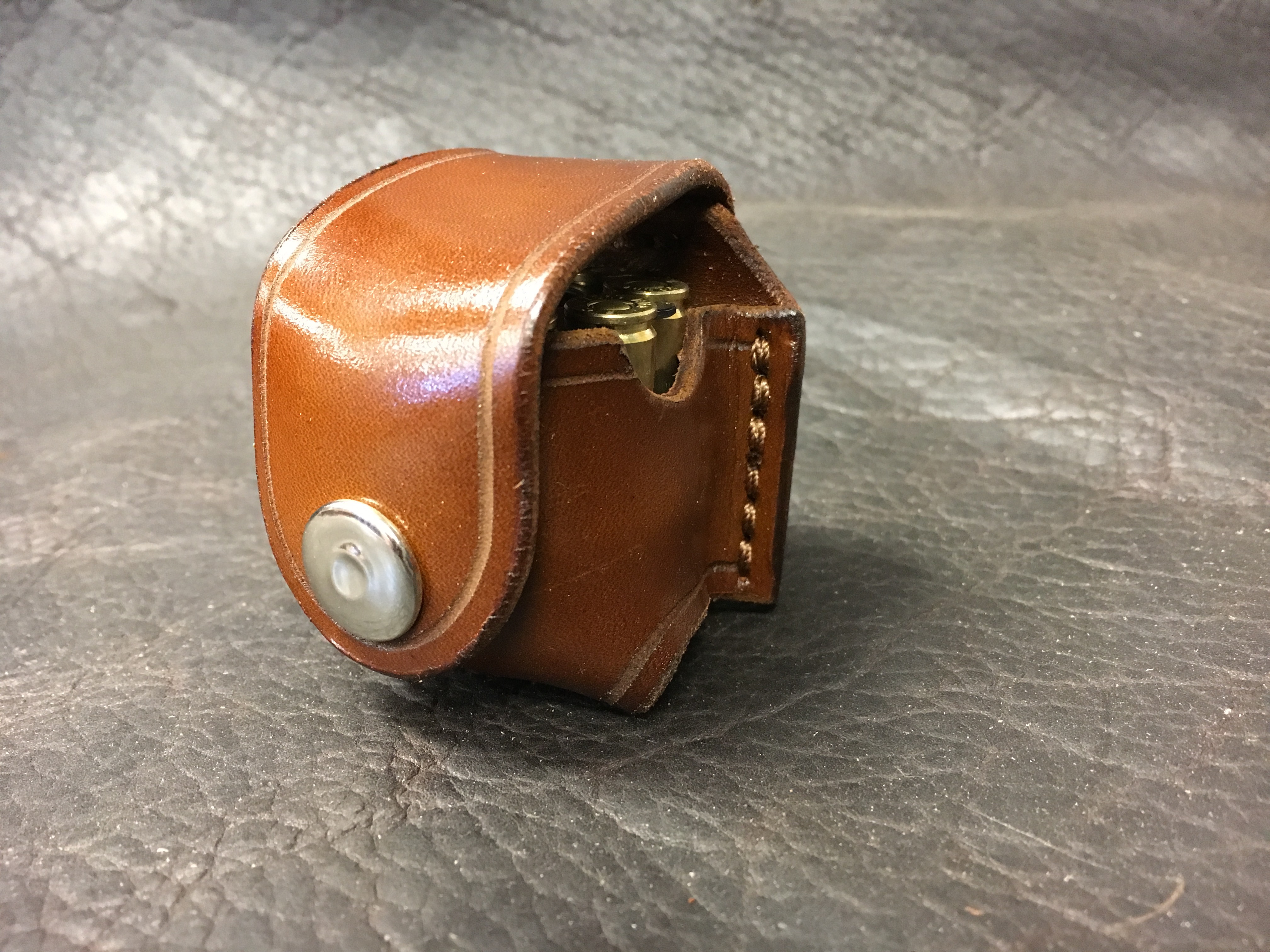 Split six or eight pouch for revolvers only:
Single pouch: $45.00
double pouch: $55.00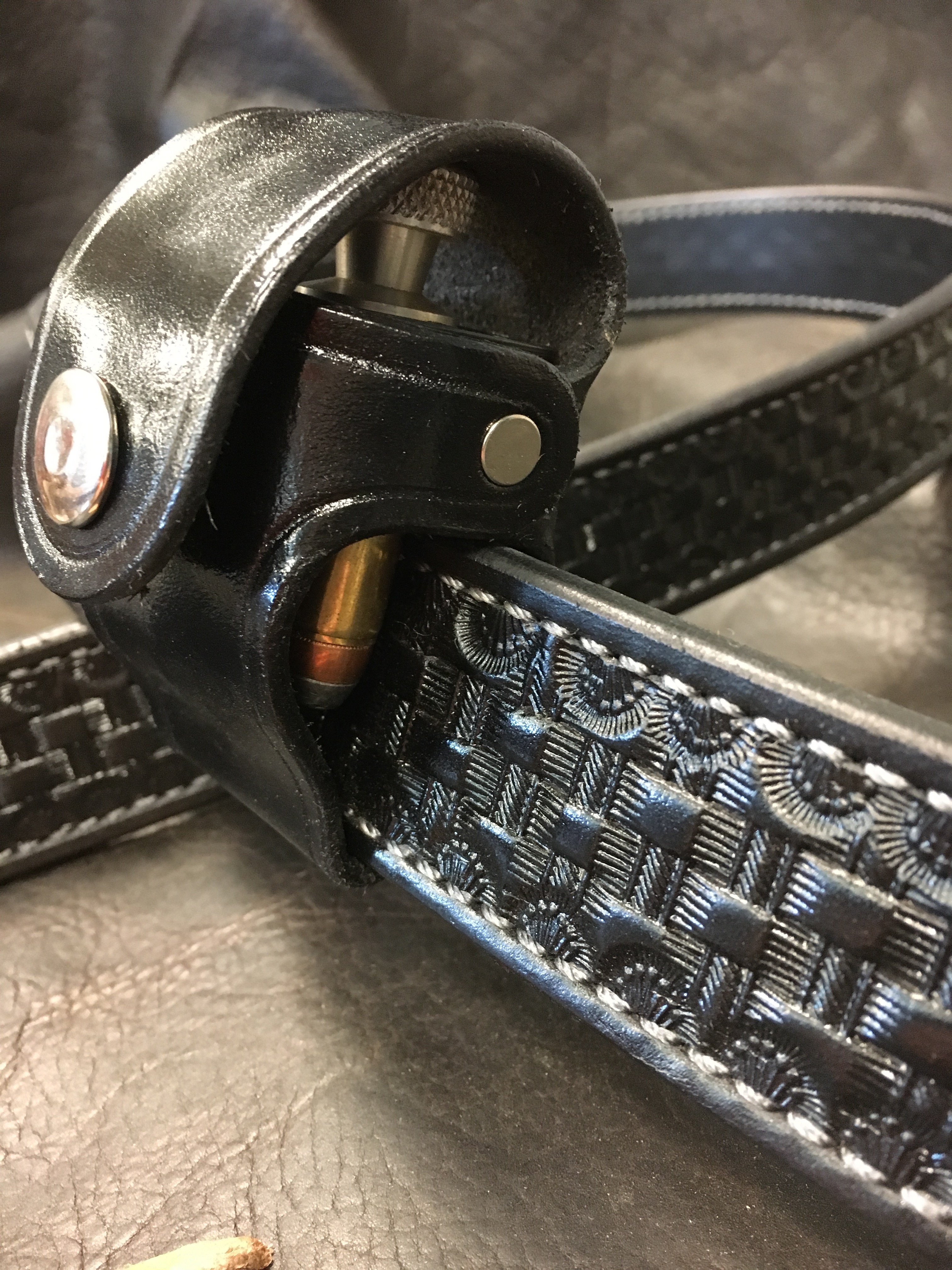 Ammo Slide:
Five Loops: $50.00
Six loops: $55.00
Seven loops: $60.00
Eight loops: $65.00