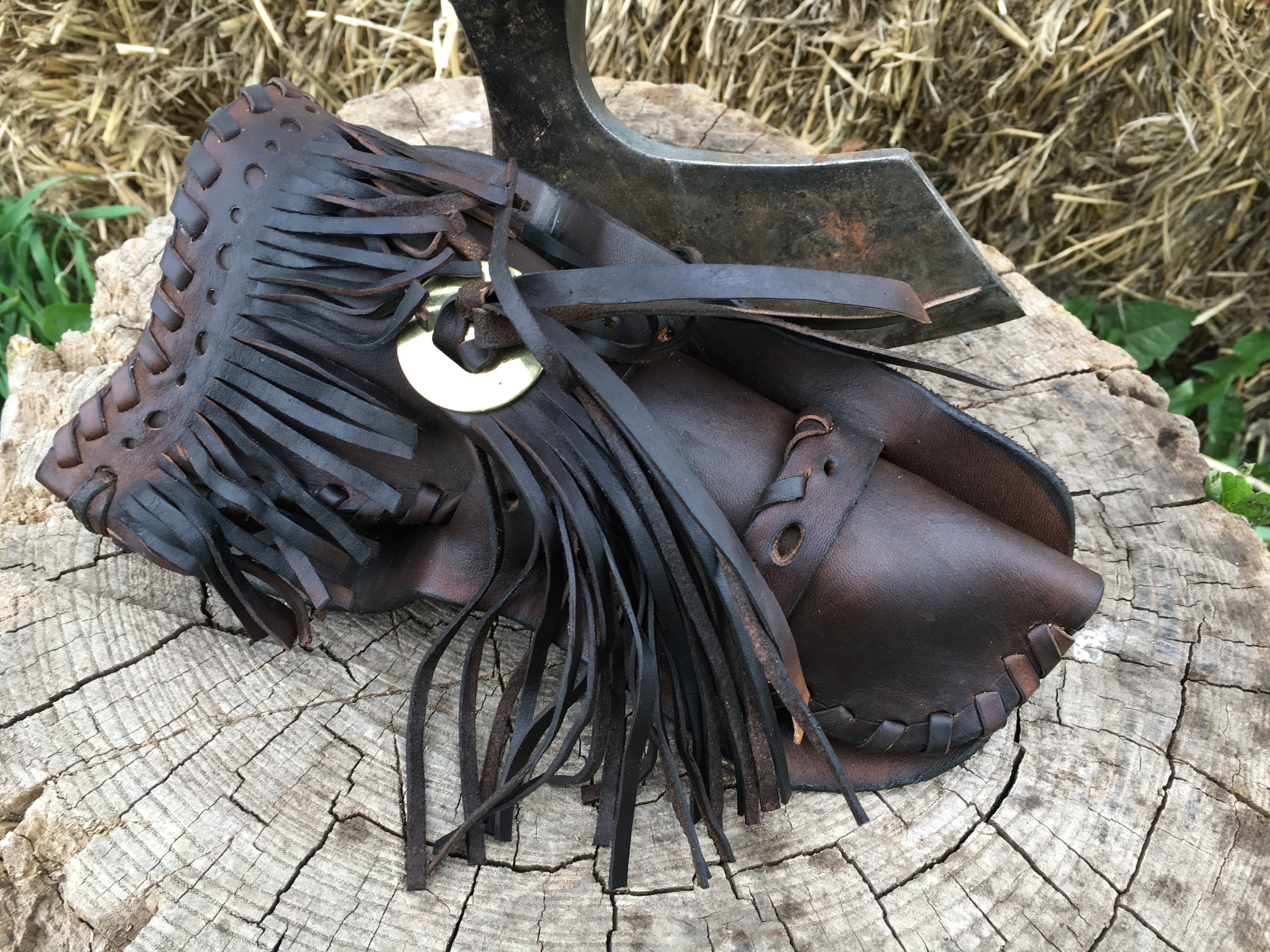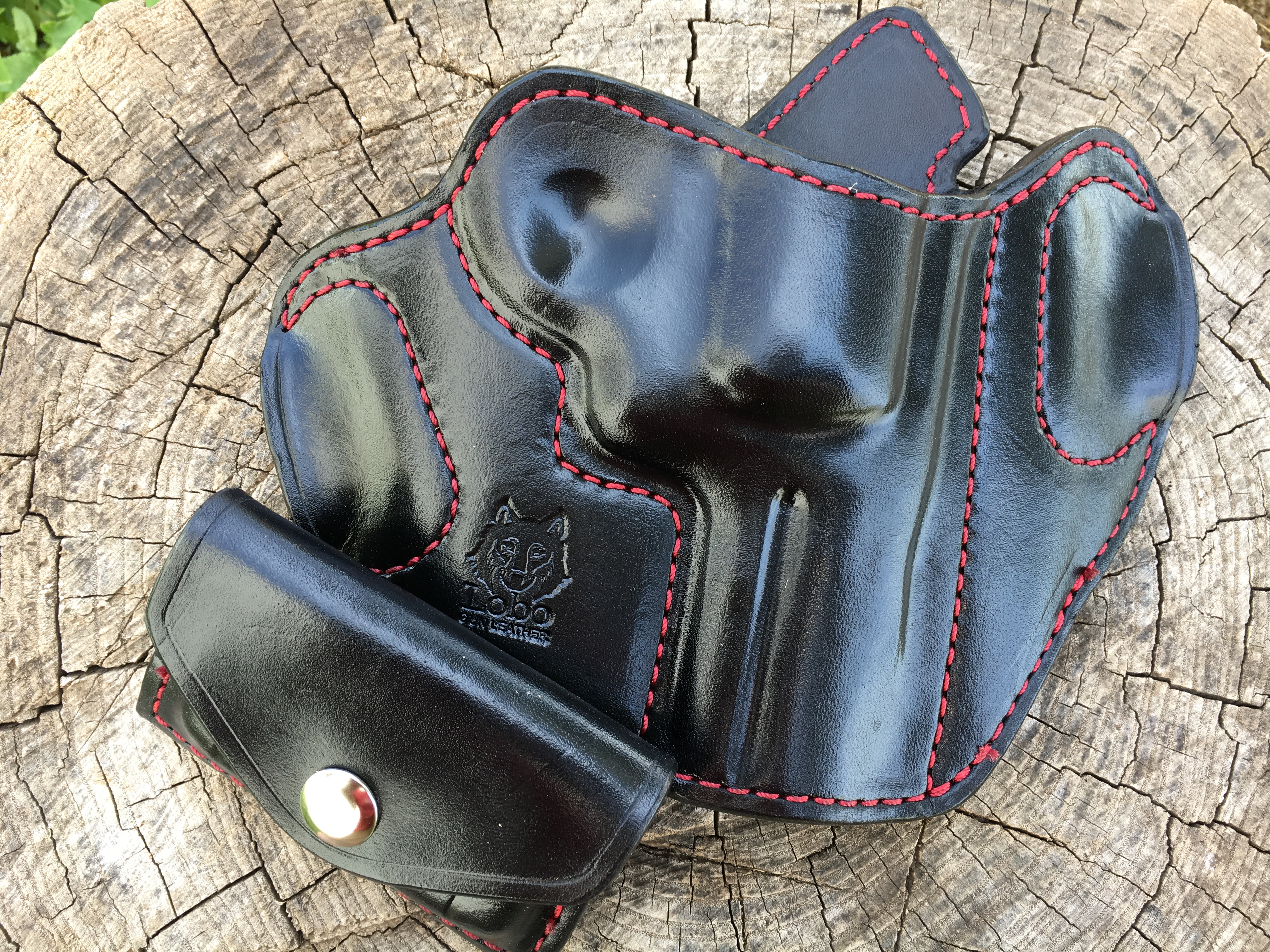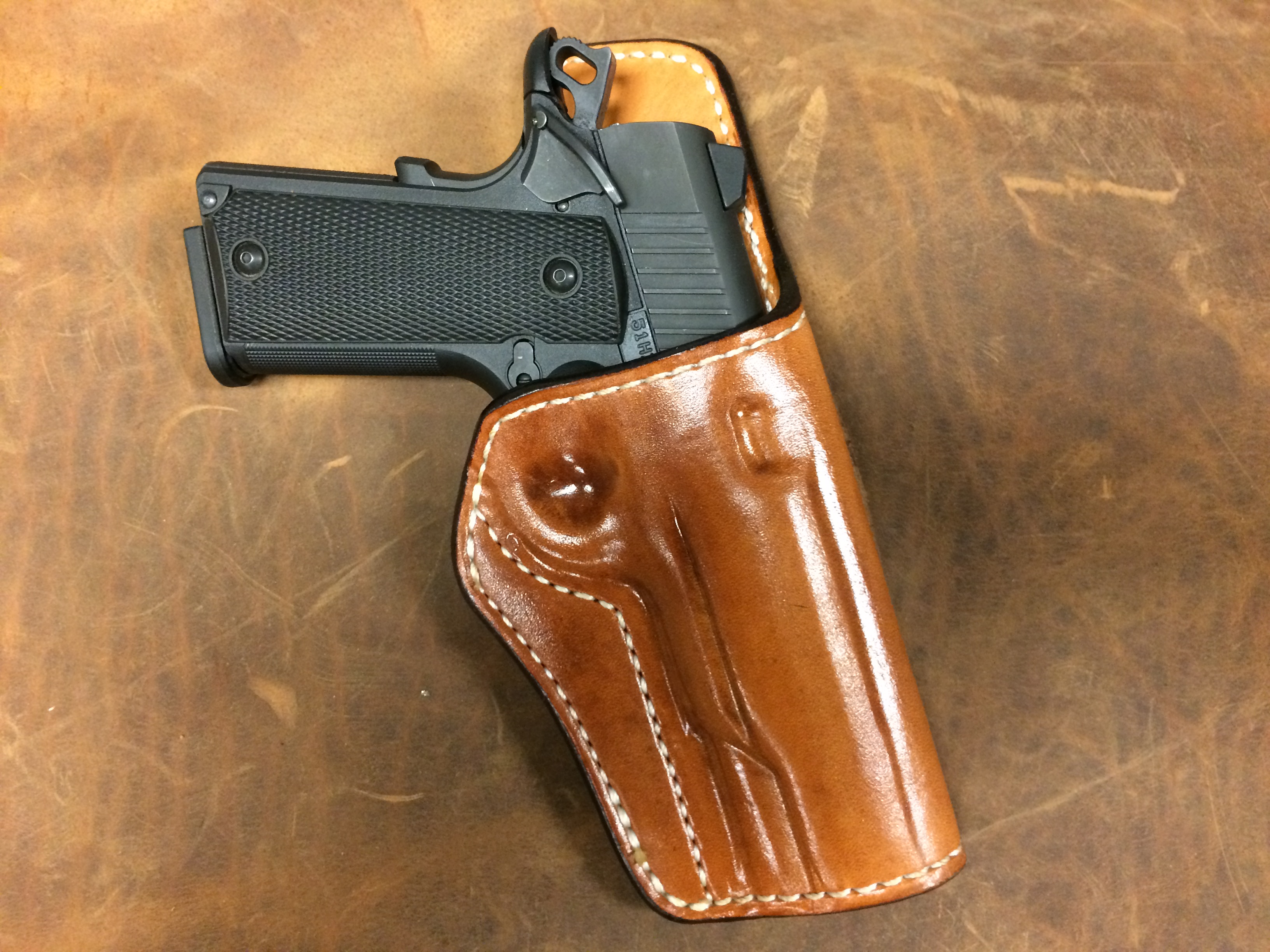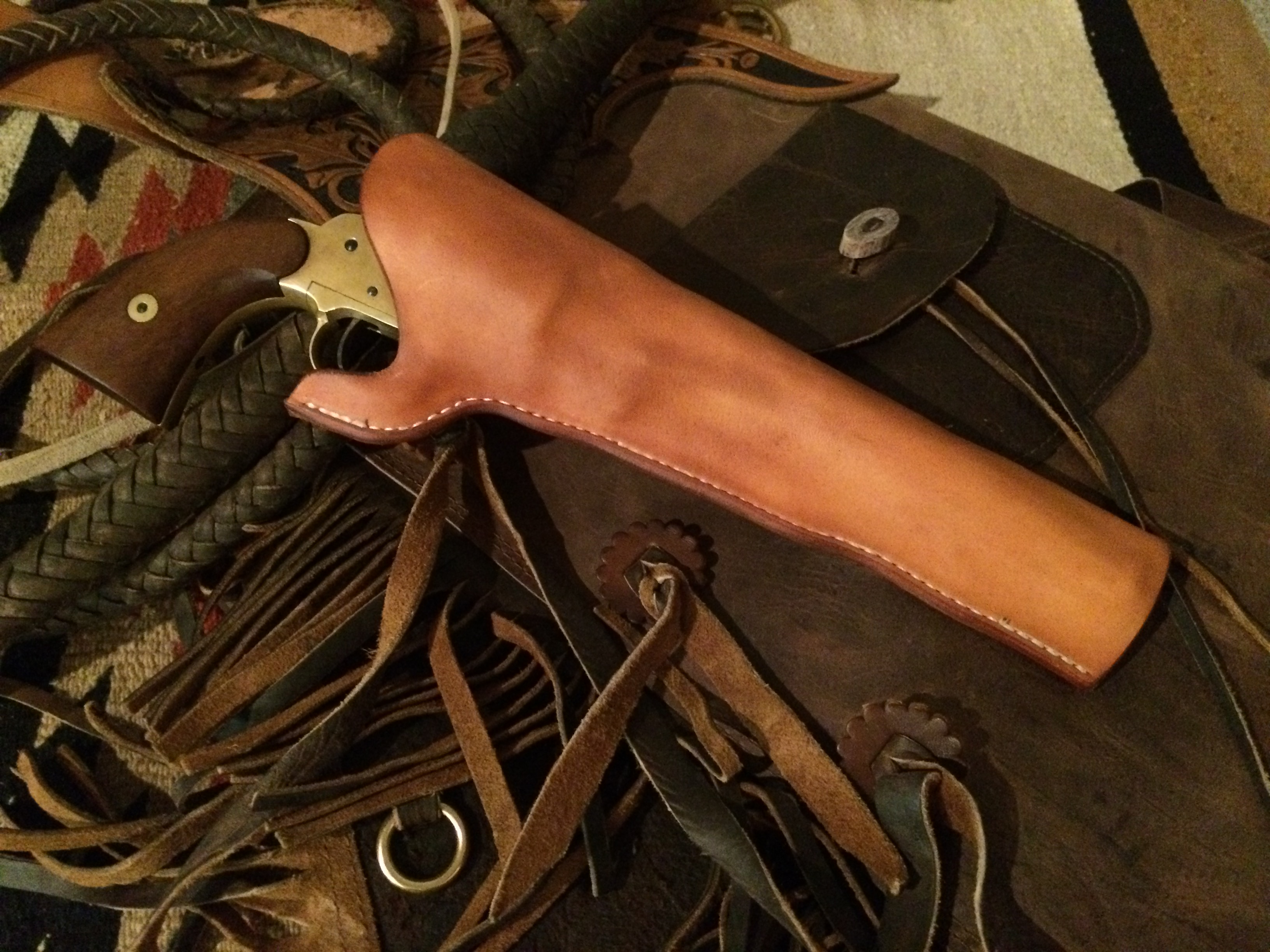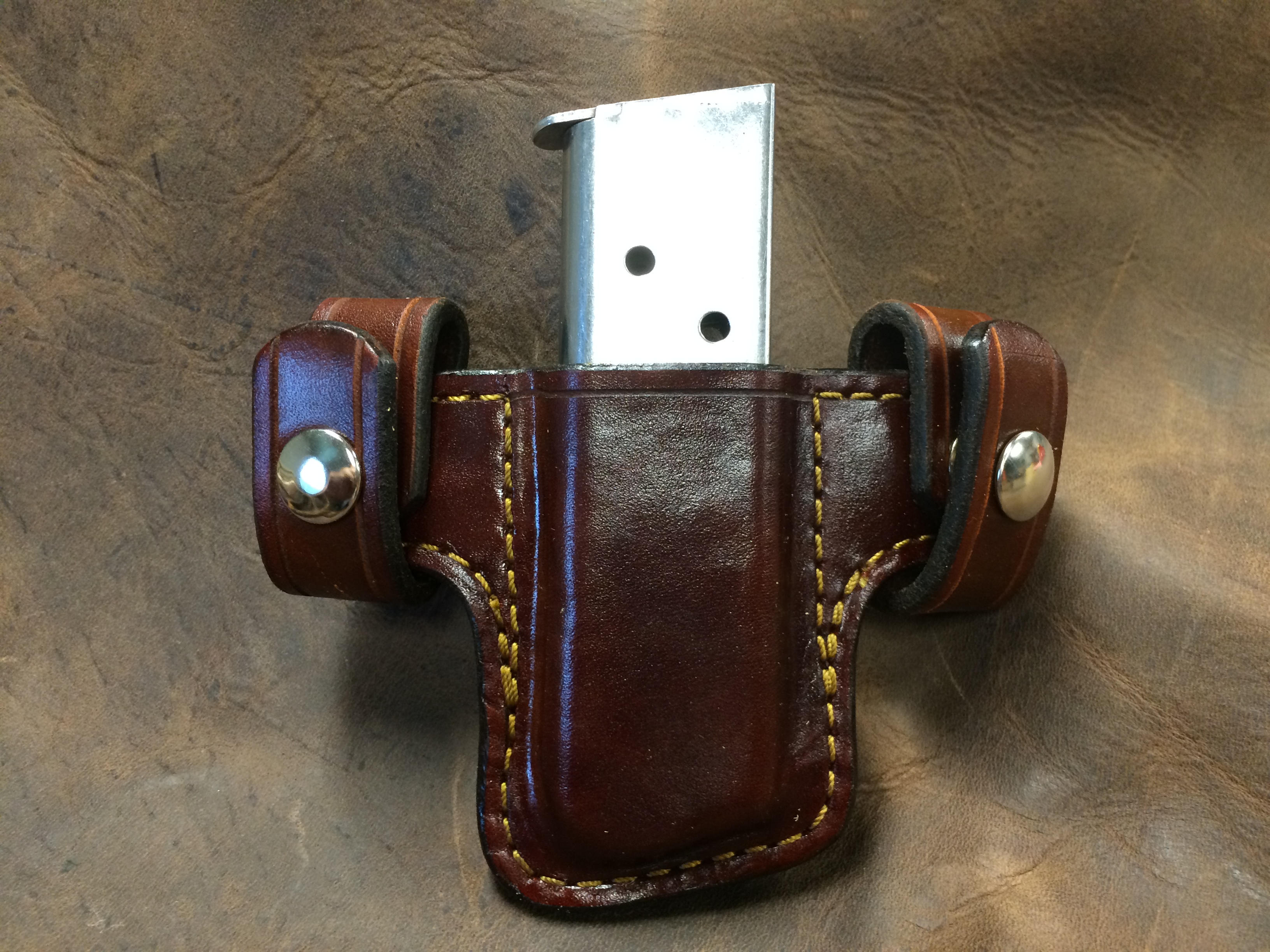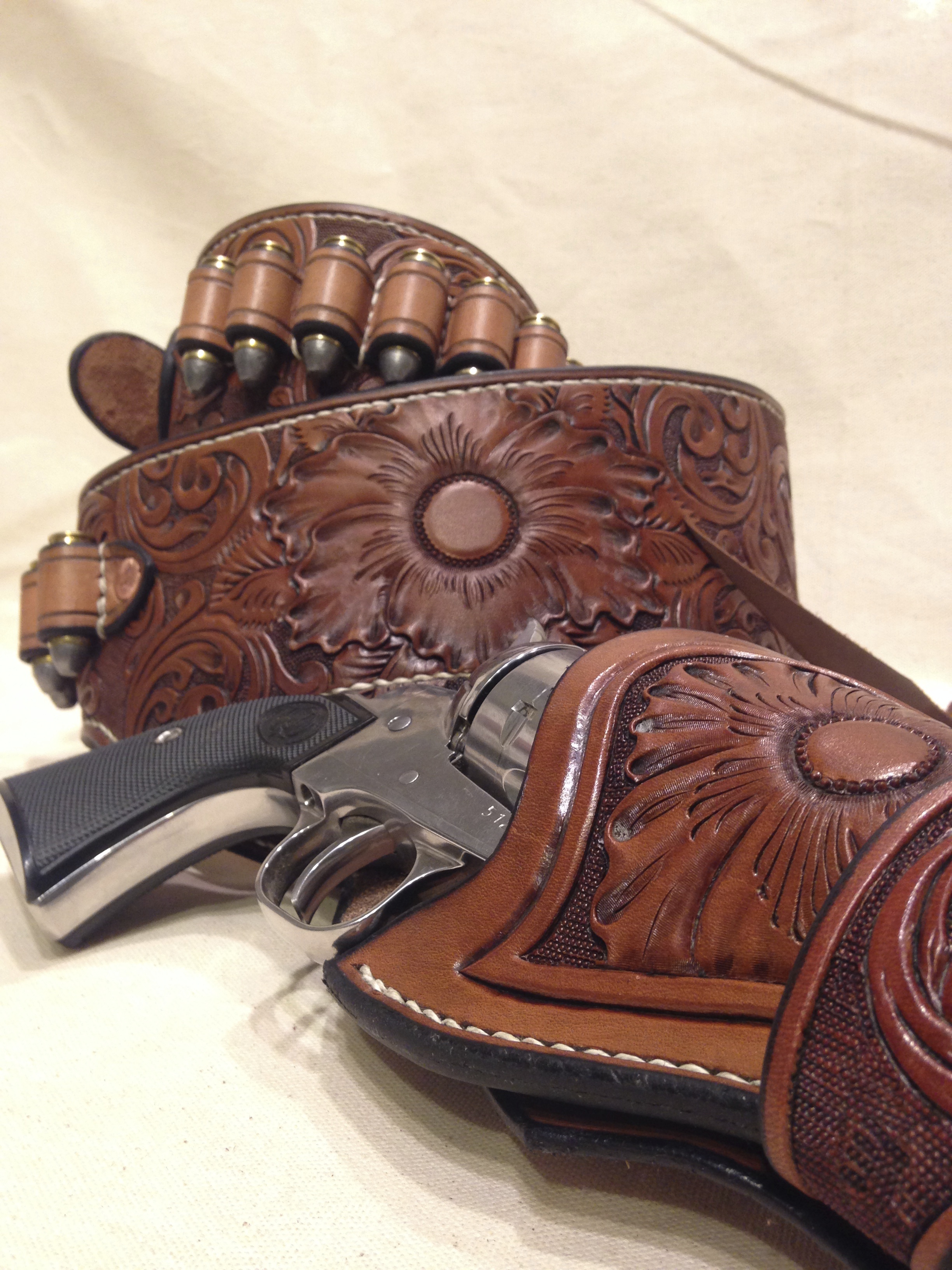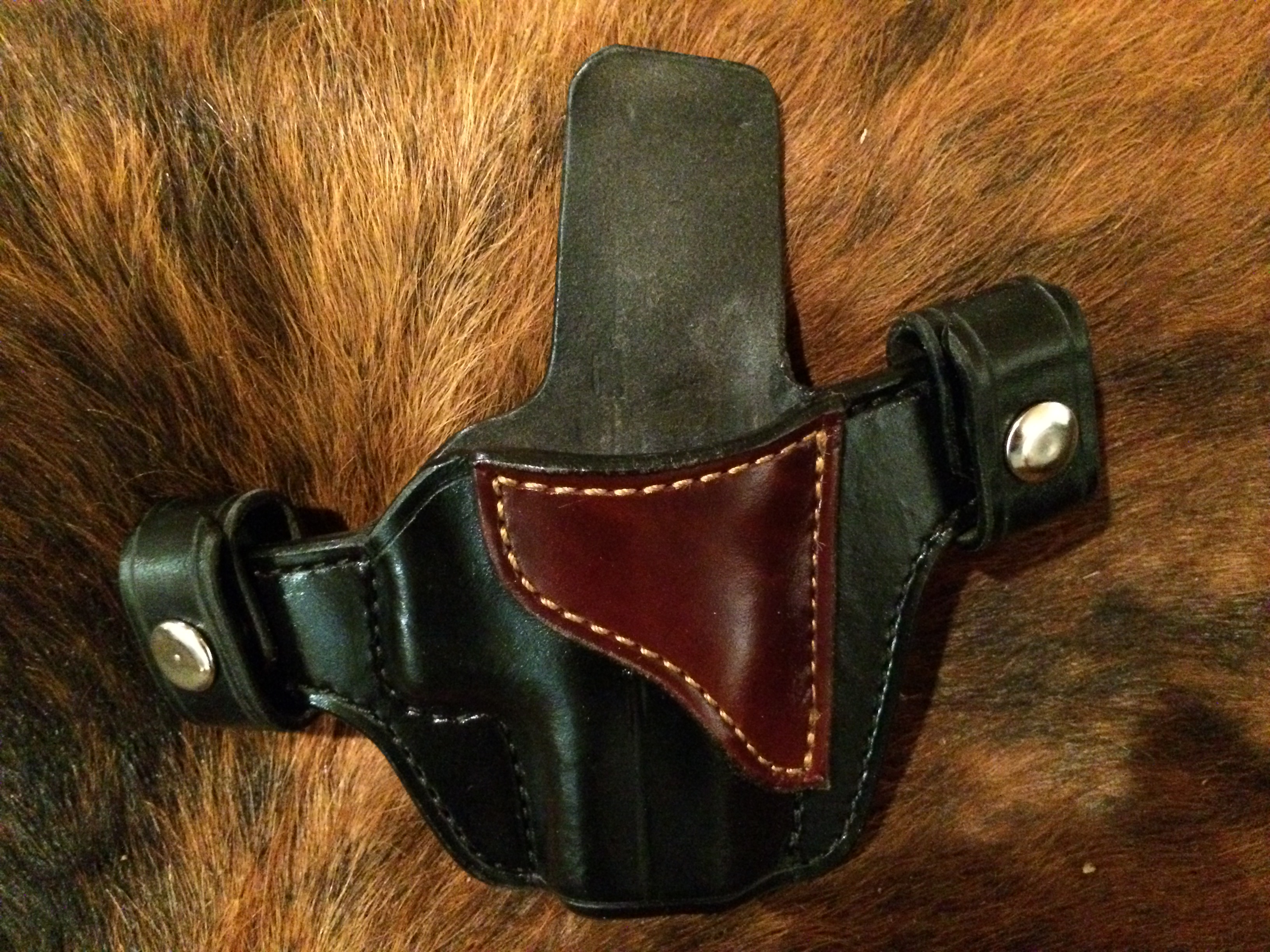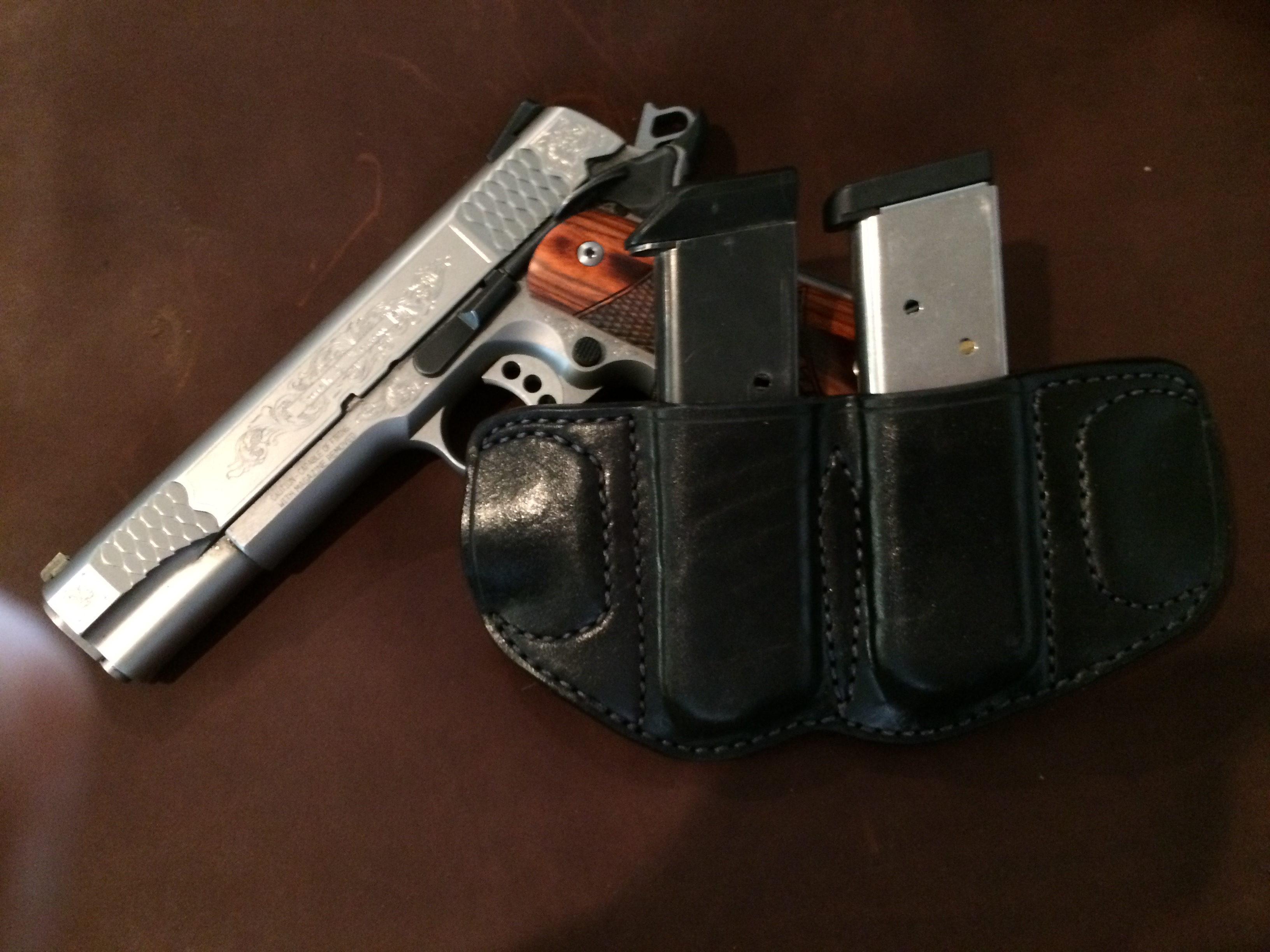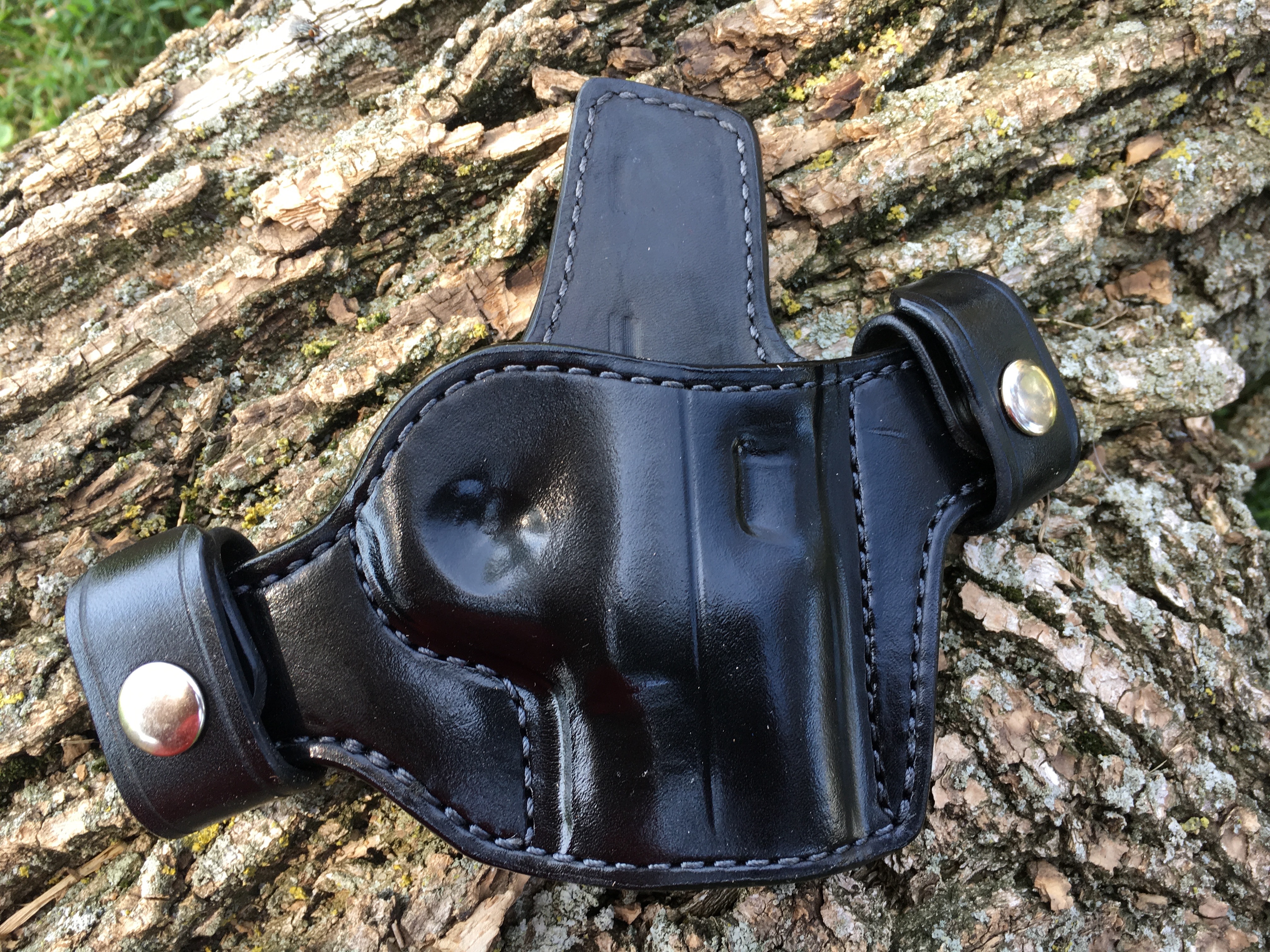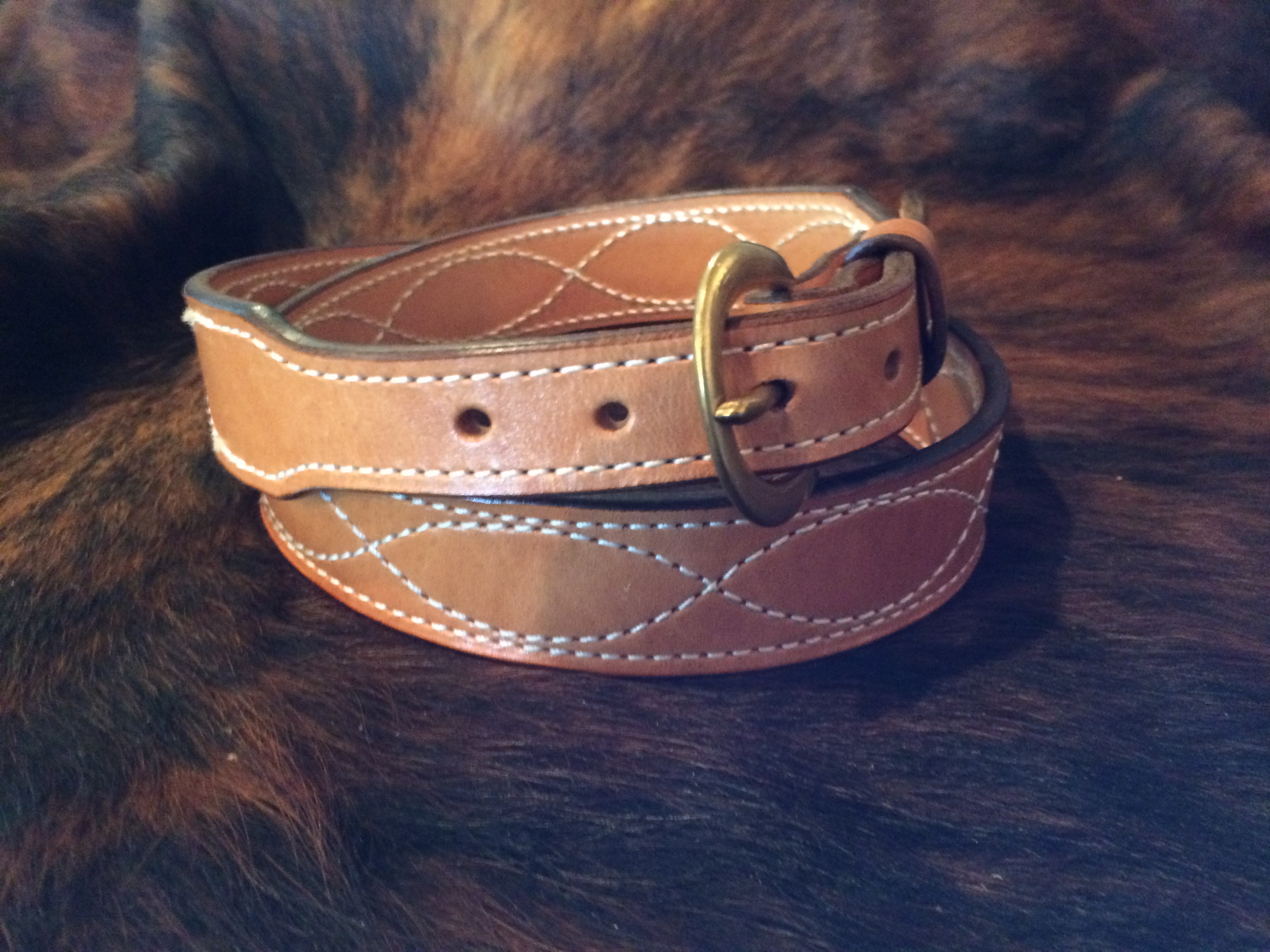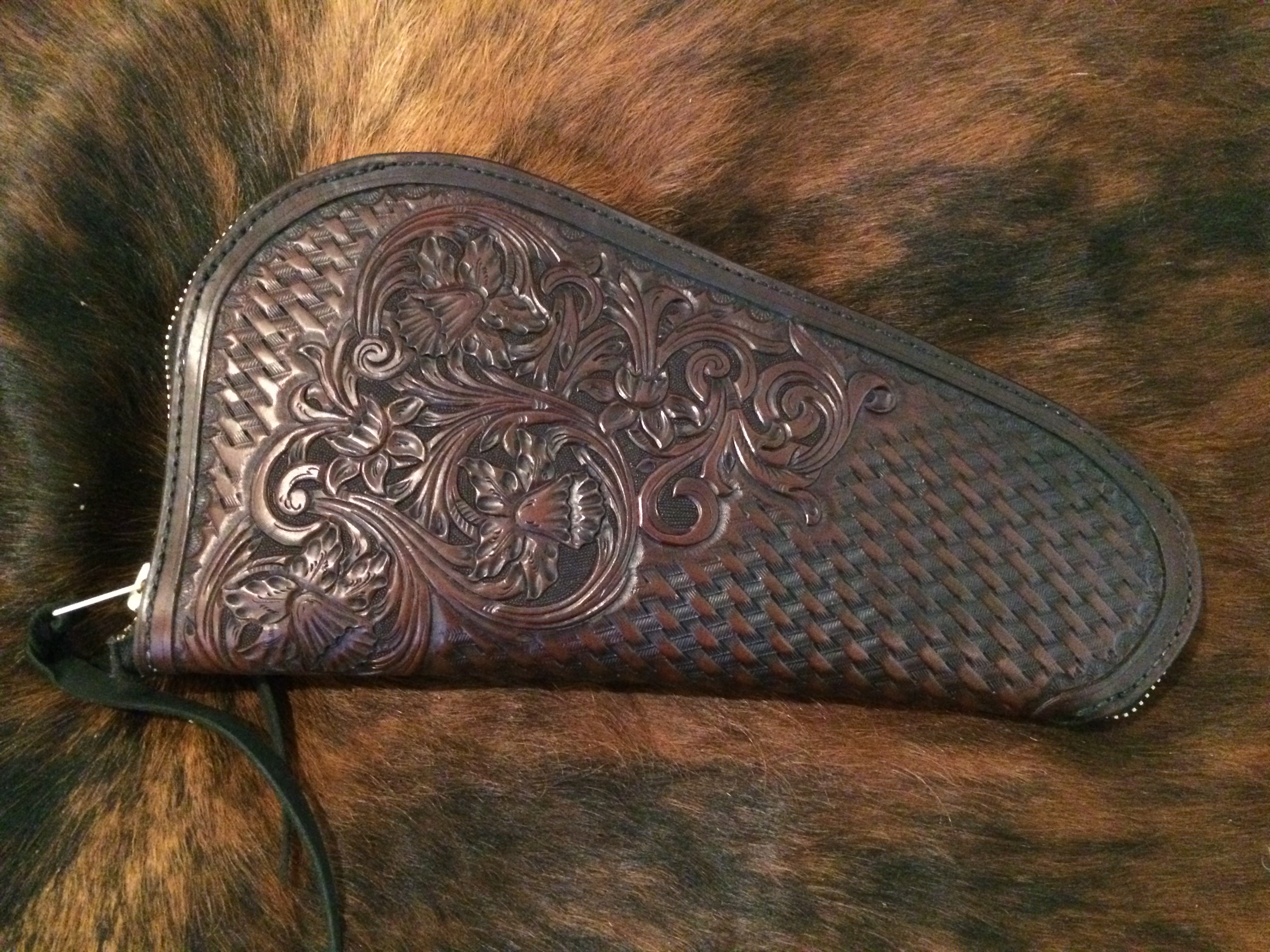 2017
IS OUR 45th YEAR MAKING HOLSTERS AND ACCESSORIES!
New
New product in the leather ammo pouches is our split six/or eight.  This ammo pouch is a great choice if space and concealability is a necessity.  It is designed to perch on the top of your belt.  Surprisingly comfortable with minimal exposure on the belt. Optimal for even round speedloaders.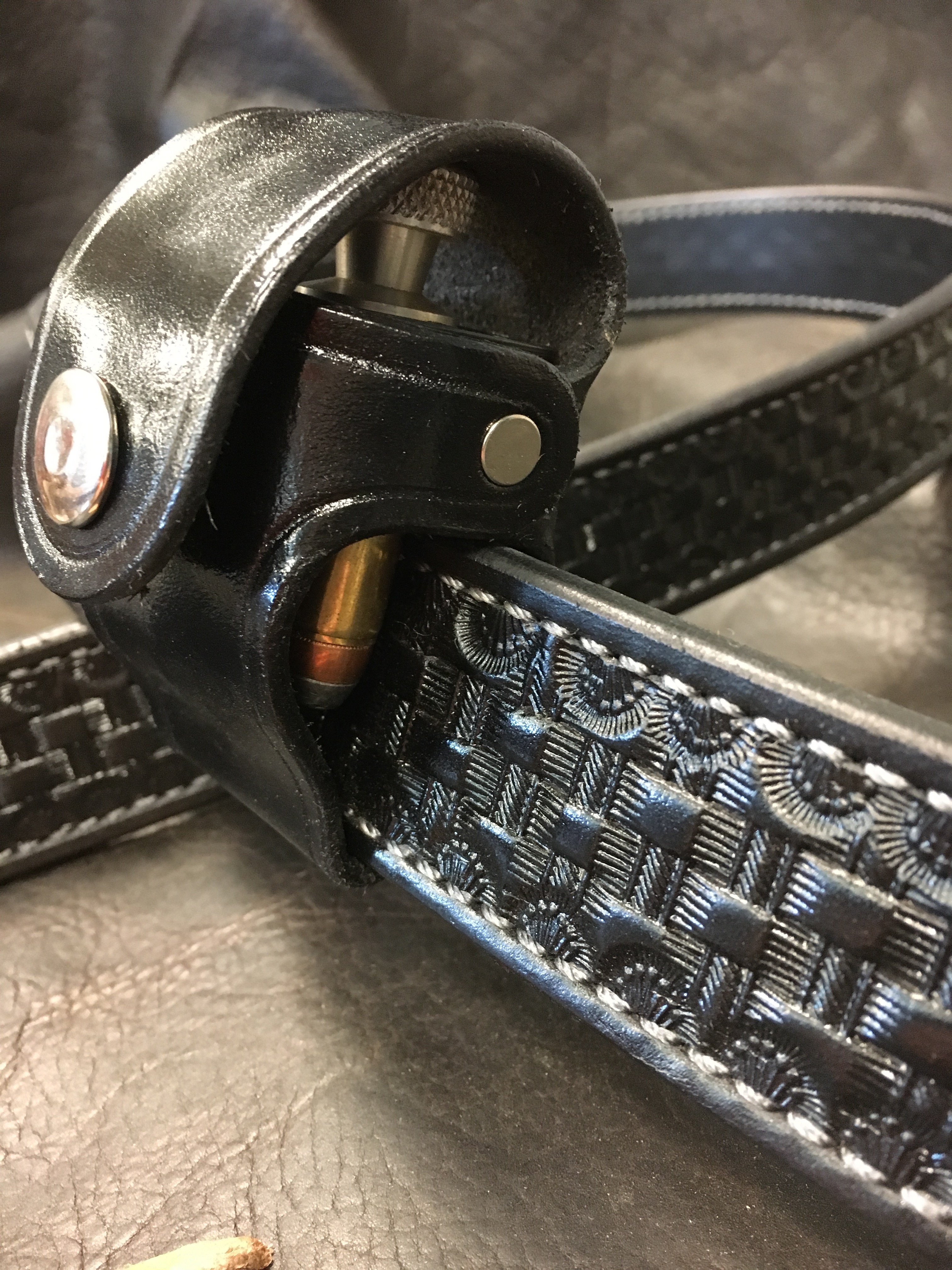 Methods
All of my products are wet-molded and hand-fitted to the handgun, finished with neatsfoot oil compound for lasting protection, and treated with acrylic sealant for moisture protection.
Holsters are hand-formed by the cased and blocked method (wet forming) and most will be "boned", which is a process utilizing a variety of tools to mold and model the leather to the details of the handgun's shape.
Tooled and carved holsters will be wet-molded, cased and blocked, not detail boned, as this would destroy the details of tooling or carving.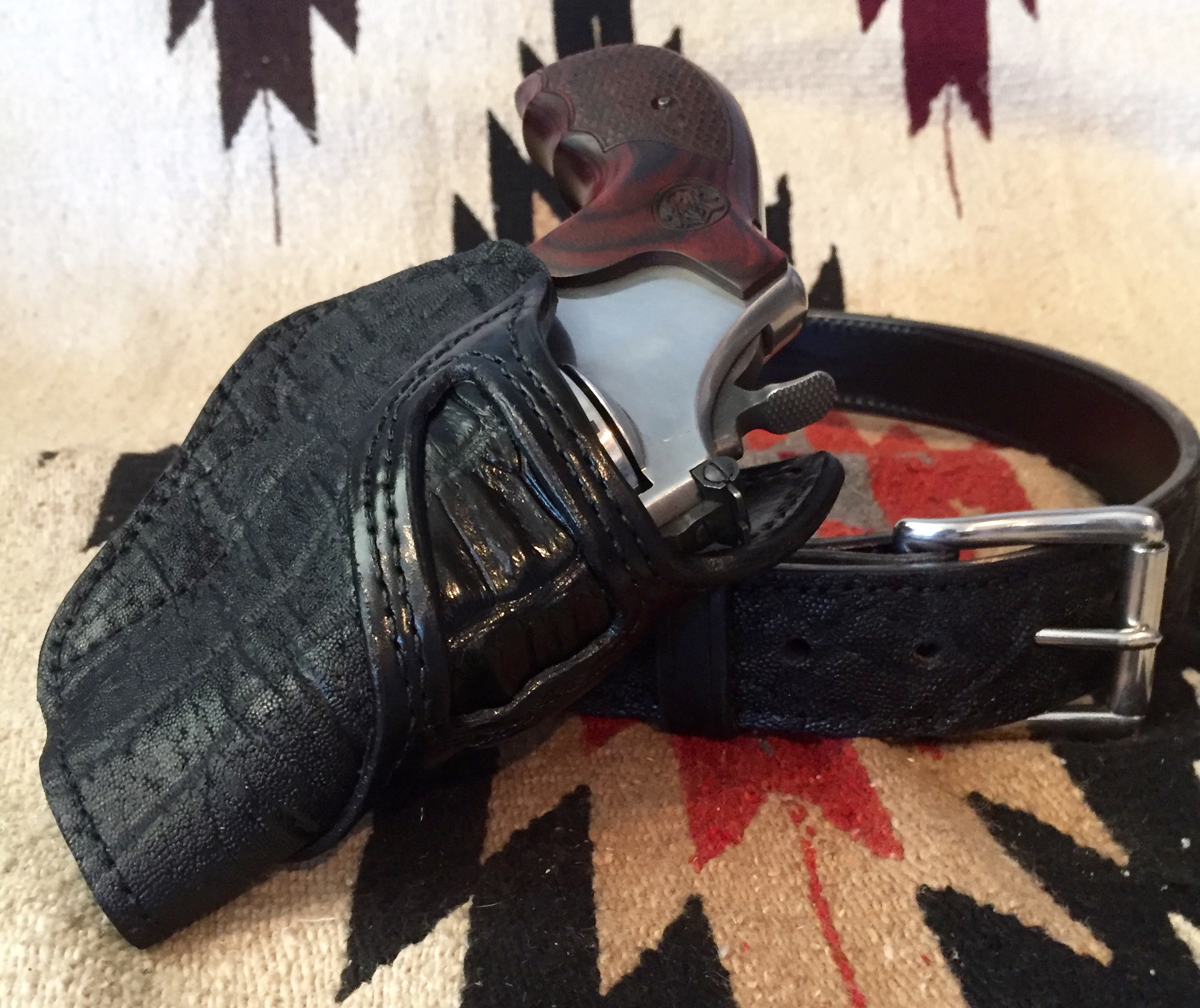 Materials
Unless otherwise noted for a specific item, we use top-quality vegetable tanned cowhide of weights appropriate for each design. We buy from reputable US tanneries, no imported hides, no junk. There are cheaper ways to do it, but not here at Lobo Gun Leather.
Production Time
Current order volume indicates an estimated production time for new orders at about 3-4 weeks.